Wigglesworth Devotional for April 1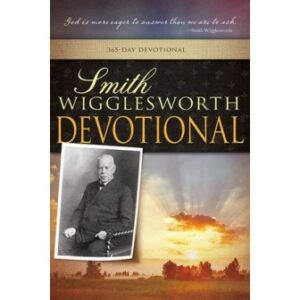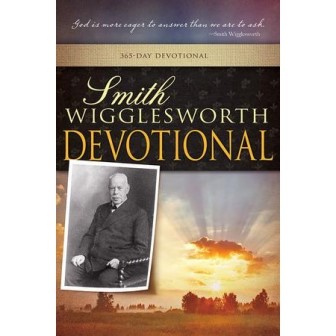 April 1
Dare to Believe God
Until now you have asked nothing in My name. Ask, and you will receive, that your joy may be full.
—John 16:24
Scripture reading: 2 Chronicles 20:15-30
God has a plan for us that is greater than our thoughts, greater than words can say. You who have been asking great things from God for a long time would be amazed if you entered into prayer understanding that the Master, Jesus, has such knowledge of the mightiness of the Father's power and of the joint union with Him that He can say: nothing is impossible for you to ask. He alone can say, "Until now you have asked nothing."
If you will only dispose of yourself — for nothing but yourself will hinder you — it may be today that God will transform you so that you will be an altogether different person, as you have never been before. Move beyond your human mind, your human measure, your own strength, and all your resources — this is a big thing for me to say — and let inspiration take charge of you entirely, and bring you out of yourself into the power of God.
Believe that today is a new beginning for you. You have never passed this way before. So I bring you to another day of passing over any heights, passing through mists or darkness. Dare to believe that the cloud is upon you, and it will break with an exceeding reward of blessing. Don't be afraid of clouds — they are all earthly. Never be afraid of an earthly thing. You belong to a higher order, a divine order, a spiritual order. Believe that God wants you to soar high this day.
Thought for today: Begin to believe in extravagant asking, believing that God is pleased when you ask large things.
Excerpted from Smith Wigglesworth Devotional by Smith Wigglesworth, © 1999 by Whitaker House. Published by Whitaker House, New Kensington, PA. Used with permission. All rights reserved. www.whitakerhouse.com.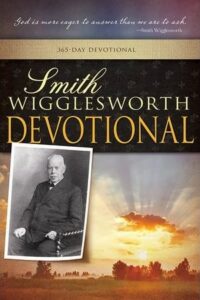 Smith Wigglesworth Devotional: 365 Day Devotional
By Whitaker House
Smith Wigglesworth was a man who took God at his word, and God used his faith as a model for others. Explore these daily truths from Scripture and the writings of the Apostle of Faith, and you'll quench your spiritual thirst, conquer defeating fears, be an effective soul winner, and see impossibilities turn into realities. 558 pages.
More Daily Devotions for April 1
Streams in the Desert by Mrs. Charles E. Cowman
Morning & Evening by Charles Spurgeon