Wigglesworth Devotional for September 9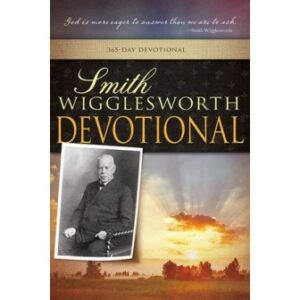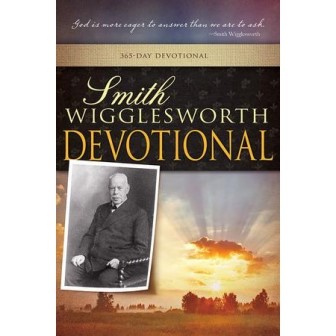 September 9
Paul's Conversion and Baptism
Part Four
He received his sight at once; and he arose and was baptized.
—Acts 9:18
Scripture reading: Acts 9:10-22
God chose Saul. What was he? A blasphemer. A persecutor. That is grace. Our God is gracious, and He loves to show His mercy to the vilest and worst of men.
There was a notable character in the town in which I lived who was known as the worst man in town. He was so vile, and his language was so horrible, that even wicked men could not stand it. In England, they have what is known as the public hangman who has to perform all the executions. This man held that appointment, and he told me later that he believed that when he performed the execution of men who had committed murder, the demon power that was in them would come upon him, and that, in consequence, he had been possessed by a legion of demons.
His life was so miserable that he decided to kill himself. He went down to a certain train depot and purchased a ticket. English trains are much different from American trains. In every coach there are a number of small compartments, and it is easy for anyone who wants to commit suicide to open the door of his compartment and throw himself out of the train. This man purposed to throw himself out of the train in a certain tunnel just as the train coming from the opposite direction would be about to dash past; he thought this would make a quick end to his life.
There was a young man at the depot that night who had been saved the night before. He was all on fire to get others saved, and he purposed in his heart that every day of his life, he would get someone saved. He saw this dejected hangman and began to speak to him about his soul. He brought him down to our mission, and there he came under a mighty conviction of sin. For two-and-a-half hours he was literally sweating under conviction, and you could see a vapor rising up from him. At the end of two-and-a-half hours, he was graciously saved.
I said, "Lord, tell me what to do." The Lord said, "Don't leave him. Go home with him." I went to his house. When he saw his wife, he said, "God has saved me." The wife broke down, and she, too, was graciously saved. I tell you, there was a difference in that home. Even the cat knew the difference. Previous to this, the cat would always run away when that hangman came through the door. But the night that he was saved, the cat jumped onto his knee and went to sleep.
There were two sons in that house, and one of them said to his mother, "Mother, what is up in our house? It was never like this before. It is so peaceful. What is it?" She told him, "Father has gotten saved." The other son was also struck by the change.
I took this man to many special services, and the power of God was on him for many days. He would give his testimony, and as he grew in grace, he desired to preach the Gospel. He became an evangelist, and hundreds and hundreds were brought to a saving knowledge of the Lord Jesus Christ through his ministry. God saved Saul of Tarsus at the very time he was breathing out threats and slaughter against the disciples of the Lord, and He redeemed Berry the hangman. He will do it for hundreds more in response to our cries.
Thought for today: The grace of God is sufficient for the vilest, and He can take the most wicked men and make them monuments of His grace.
Excerpted from Smith Wigglesworth Devotional by Smith Wigglesworth, © 1999 by Whitaker House. Published by Whitaker House, New Kensington, PA. Used with permission. All rights reserved. www.whitakerhouse.com.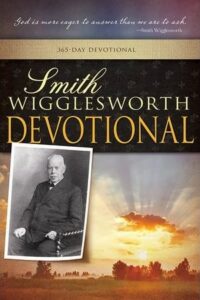 Smith Wigglesworth Devotional: 365 Day Devotional
By Whitaker House
Smith Wigglesworth was a man who took God at his word, and God used his faith as a model for others. Explore these daily truths from Scripture and the writings of the Apostle of Faith, and you'll quench your spiritual thirst, conquer defeating fears, be an effective soul winner, and see impossibilities turn into realities. 558 pages.
More Daily Devotions for September 9
Streams in the Desert by Mrs. Charles E. Cowman
Morning & Evening by Charles Spurgeon