Wigglesworth Devotional for September 6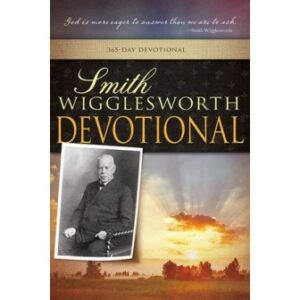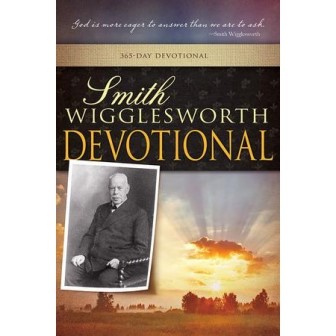 September 6
Paul's Conversion and Baptism
Part One
"Brother Saul, the Lord Jesus, who appeared to you on the road as you came, has sent me that you may receive your sight and be filled with the Holy Spirit." Immediately there fell from his eyes something like scales, and he received his sight at once; and he arose and was baptized.
—Acts 9:17-18
Scripture reading: Acts 8:1-13
Saul was probably the greatest persecutor that the early church had. Saul hated the Christians: "He made havoc of the church, entering every house, and dragging off men and women, committing them to prison" (Acts 8:3). In Acts 9, we read that he was breathing out threats and slaughter against the disciples of the Lord. He was on his way to Damascus for the purpose of destroying the church there (vv. 1-2).
How did God deal with such a person? We would have dealt with him in judgment. God dealt with him in mercy. Oh, the wondrous love of God! He loved the believers at Damascus, and the way He preserved them was through the salvation of the man who intended to scatter and destroy them. He shows mercy to all. If we would just realize that we are alive today only through the grace of our God!
More and more, I see that it is through the grace of God that I am preserved every day. It is when we realize the goodness of God that we are brought to repentance. Here was Saul, with letters from the high priest, hurrying to Damascus. He was struck down, and he saw a light, a light that was brighter than the sun. As he fell speechless to the ground, he heard a voice saying to him, "Saul, Saul, why are you persecuting Me?" He asked, "Who are You, Lord?" And the answer came back, "I am Jesus, whom you are persecuting." And Saul cried, "Lord, what do You want me to do?" (Acts 9:4–6).
I do not want to bring any word of condemnation to anyone, but I know that many have felt very much the same way toward the children of God as Paul did, especially toward those who have received the Pentecostal baptism. I know that many people tell us, "You are mad," but the truth is that the children of God are the only people who are really glad. We are glad inside and outside. Our gladness flows from the inside. God has filled us with "joy inexpressible and full of glory" (1 Pet. 1:8). We are so happy about what we have received that, if it were not for the desire to keep a little decorum, we might be doing strange things. This is probably how the apostle Paul felt when, referring to himself and his coworkers, he said, "we are beside ourselves" (2 Cor. 5:13) in the Lord. This joy in the Holy Spirit is beyond anything else. And this joy of the Lord is our strength (Neh. 8:10).
Thought for today: Our God delights to be merciful, and His grace is granted daily to both sinner and saint.
Excerpted from Smith Wigglesworth Devotional by Smith Wigglesworth, © 1999 by Whitaker House. Published by Whitaker House, New Kensington, PA. Used with permission. All rights reserved. www.whitakerhouse.com.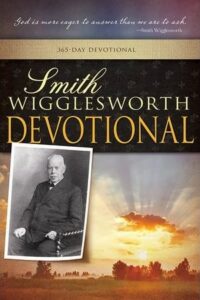 Smith Wigglesworth Devotional: 365 Day Devotional
By Whitaker House
Smith Wigglesworth was a man who took God at his word, and God used his faith as a model for others. Explore these daily truths from Scripture and the writings of the Apostle of Faith, and you'll quench your spiritual thirst, conquer defeating fears, be an effective soul winner, and see impossibilities turn into realities. 558 pages.
More Daily Devotions for September 6
Streams in the Desert by Mrs. Charles E. Cowman
Morning & Evening by Charles Spurgeon