Wigglesworth Devotional for September 4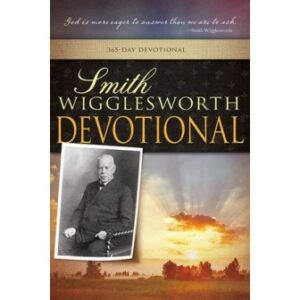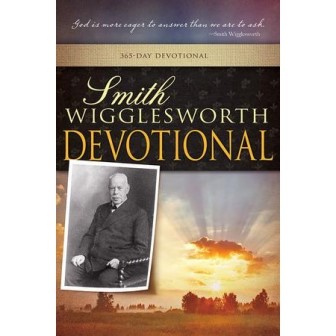 September 4
Biblical Evidence of the Baptism
Part Three
Did you receive the Holy Spirit when you believed?
—Acts 19:2
Scripture reading: Isaiah 61
When I returned home from Sunderland, my wife said to me, "So you think you have received the baptism of the Holy Spirit? Why, I am as much baptized in the Holy Spirit as you are." We had sat on the platform together for twenty years, but that night she said, "Tonight you will go by yourself." I said, "All right." My wife went back to one of the furthermost seats in the hall, and she said to herself, "I will watch him."
I preached that night on the text the Lord had given me from Isaiah 61. I told what the Lord had done for me. I told the people that I was going to have God in my life and that I would gladly suffer a thousand deaths rather than forfeit this wonderful infilling that had come to me.
My wife was very restless, just as if she were sitting on a red-hot poker. She was moved in a new way and said, "That is not my Smith that is preaching. Lord, You have done something for him."
As soon as I finished, the secretary of the mission got up and said, "I want what the leader of our mission has got." He tried to sit down but missed his seat and fell on the floor. There were soon fourteen of them on the floor, my own wife included. We did not know what to do, but the Holy Spirit got hold of the situation, and the fire fell. A revival started and the crowds came. It was only the beginning of the flood tide of blessing. We had touched the reservoir of the Lord's life and power. Since that time, the Lord has taken me to many different lands, and I have witnessed many blessed outpourings of God's Holy Spirit.
Thought for today: It is when you get out of the will of God that you have a hard time.
Excerpted from Smith Wigglesworth Devotional by Smith Wigglesworth, © 1999 by Whitaker House. Published by Whitaker House, New Kensington, PA. Used with permission. All rights reserved. www.whitakerhouse.com.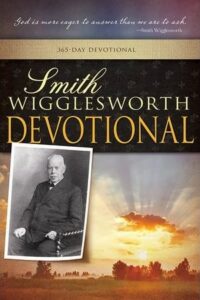 Smith Wigglesworth Devotional: 365 Day Devotional
By Whitaker House
Smith Wigglesworth was a man who took God at his word, and God used his faith as a model for others. Explore these daily truths from Scripture and the writings of the Apostle of Faith, and you'll quench your spiritual thirst, conquer defeating fears, be an effective soul winner, and see impossibilities turn into realities. 558 pages.
More Daily Devotions for September 4
Streams in the Desert by Mrs. Charles E. Cowman
Morning & Evening by Charles Spurgeon