Wigglesworth Devotional for September 26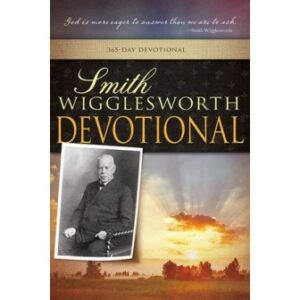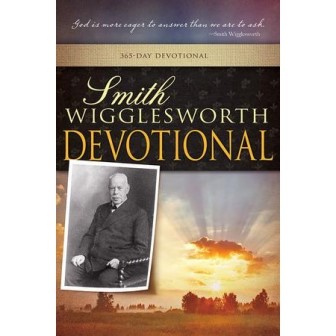 September 26
A Higher Standard
From now on, we regard no one according to the flesh. Even though we have known Christ according to the flesh, yet now we know Him thus no longer.
—2 Corinthians 5:16
Scripture reading: Matthew 16:1-19
To no longer know any man according to the flesh is a great thing. Beloved, we will no longer know any man along natural lines. From this moment, we will know everything only on a spiritual basis. Conversation must be spiritual. We can get distracted after we have had a really good meal; instead of no longer knowing any man according to the flesh, so that everything is in spiritual fellowship and union, we lower the standard by talking about natural things.
If you ride with me on a train, you will have to pray or testify. If you don't, you will hear a whole lot of talk that will lower the anointing, bring you into a kind of bondage, and make you wish you were riding in another part of the train. But if you break in and have a prayer meeting, you will turn the whole thing around. Go in and pray until you know everybody has been touched by it.
If you go out to dinner with anybody today, don't get sidetracked by listening to a long story about the state of their businesses. You must know only one Man now, and that is Christ, and He hasn't any business. Yet He is Lord over all businesses. Live in the Spirit, and all things will work together for good to you (Rom. 8:28). If you live for your businesses, you will not know the mind of the Spirit. However, if you live in the heavenly places, you will cause your businesses and all things to come out of their difficulties, for God will fight for you.
I won't enter into anything that is lower than spiritual fidelity. When I am preaching spiritually anointed thoughts, I must see that I lift my people into a place where I know the Spirit is leading me to know Jesus.
Suppose you know Jesus. What do you say? That He lost out? No, He didn't. But a great deal was put upon Him by the people who said,
Is this not the carpenter's son? Is not His mother called Mary? And His brothers James, Joses, Simon, and Judas? And His sisters, are they not all with us? Where then did this Man get all these things? (Matt. 13:55-56)
They said, "He is only an ordinary man. He was born the same way we all were. You see Him. So what is He?"
You will never get anything that way. He wasn't an ordinary man if He was born out of the "loins of Abraham" (Heb. 7:5). Two sons were born to Abraham: Isaac and Ishmael. One was the son of promise, the other wasn't. But Isaac, the son of promise, got the blessings. Isaac was a type of Christ. You can never enter into God's conditions in any way but the spiritual way.
For a time, a cloud overshadowed Jesus because of His ancestry. With the Jews, it overshadows Him today because the veil is over their eyes; but the veil will be lifted. (See 2 Corinthians 3:14-16.) With the Gentiles, the veil is already lifted.
We see Him as the Incarnation, as the Holy One of God, as the Son of God, as the "only begotten of the Father, full of grace and truth" (John 1:14). We see Him as the Burden-Bearer, as our Sanctifier, as our Cleanser, as our Baptizer. Know no man according to the flesh, but see Him! As we behold Him in all His glory, we will rise; we cannot help but rise in the power of God.
Know no man according to the flesh. People want holiness. People want righteousness. People want purity. People have an inward longing to be clothed with the Spirit.
May the Lord lead you to the supply of every need, far more than you can "ask or think" (Eph. 3:20). May the Lord bless you as you are led to dedicate yourself afresh to God this very day.
Thought for today: You will draw people if you refuse to be contaminated by the world.
Excerpted from Smith Wigglesworth Devotional by Smith Wigglesworth, © 1999 by Whitaker House. Published by Whitaker House, New Kensington, PA. Used with permission. All rights reserved. www.whitakerhouse.com.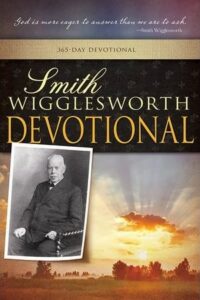 Smith Wigglesworth Devotional: 365 Day Devotional
By Whitaker House
Smith Wigglesworth was a man who took God at his word, and God used his faith as a model for others. Explore these daily truths from Scripture and the writings of the Apostle of Faith, and you'll quench your spiritual thirst, conquer defeating fears, be an effective soul winner, and see impossibilities turn into realities. 558 pages.
More Daily Devotions for September 26
Streams in the Desert by Mrs. Charles E. Cowman
Morning & Evening by Charles Spurgeon