Wigglesworth Devotional for September 24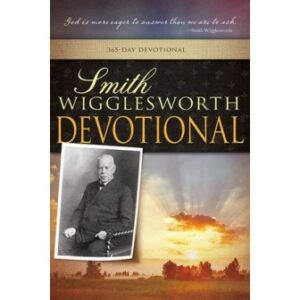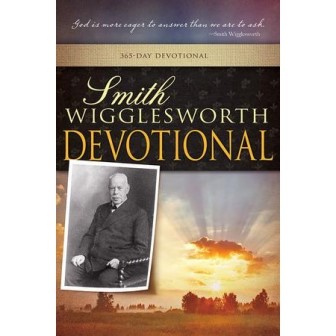 September 24
Dissolved and Made like Christ
For we know that if our earthly house of this tabernacle were dissolved, we have a building of God, an house not made with hands, eternal in the heavens.
—2 Corinthians 5:1 KJV
Scripture reading: Revelation 3
The power of God can so dwell in us that it can burn up everything that is not spiritual and dissolve it to the perfection of beauty and holiness that Jesus has. Jesus was perfectly dissolved in regard to everything in His human nature, and He lived in the Spirit over everything else. As He is, so we have to be. (See 1 John 4:17.)
We shouldn't be troubled in the flesh. Was Jesus troubled in the flesh? Didn't He go forth with perfect victory? It is impossible for any avenue of flesh, or anything that you touch in your natural body, to be helpful. Even your eyes have to be sanctified by the power of God so that they strike fire every time you look at a sinner, and the sinner will be changed.
We will be clothed with a robe of righteousness in God so that wherever we walk, there will be a whiteness of effectiveness that will bring people to a place of conviction of sin. You say, "There are so many things in my house that would have to be thrown out the window if Jesus came to my home." I pray that we could understand that He is already in the house all the time. Everything ought to go out the window that couldn't stand His eyes on it. Every impression of our hearts that would bring trouble if He looked at us ought to go forever.
You ask, "What are we to do?" We are to be "swallowed up by life" (2 Cor. 5:4). The great I AM in perfect holiness isn't just an example, but He clothes us with His own nature.
It is impossible for us to subdue kingdoms (see Hebrews 11:33), impossible for the greater works to be accomplished (see John 14:12), impossible for the Son of God to be making sons on earth except as we stand exactly in His place.
Thought for today: There isn't a place in Scripture that God doesn't mean for us to possess and which He won't take us into.
Excerpted from Smith Wigglesworth Devotional by Smith Wigglesworth, © 1999 by Whitaker House. Published by Whitaker House, New Kensington, PA. Used with permission. All rights reserved. www.whitakerhouse.com.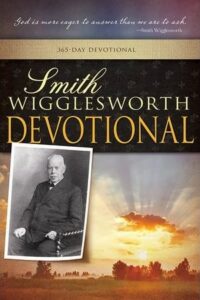 Smith Wigglesworth Devotional: 365 Day Devotional
By Whitaker House
Smith Wigglesworth was a man who took God at his word, and God used his faith as a model for others. Explore these daily truths from Scripture and the writings of the Apostle of Faith, and you'll quench your spiritual thirst, conquer defeating fears, be an effective soul winner, and see impossibilities turn into realities. 558 pages.
More Daily Devotions for September 24
Streams in the Desert by Mrs. Charles E. Cowman
Morning & Evening by Charles Spurgeon