Wigglesworth Devotional for September 22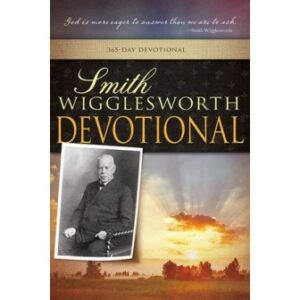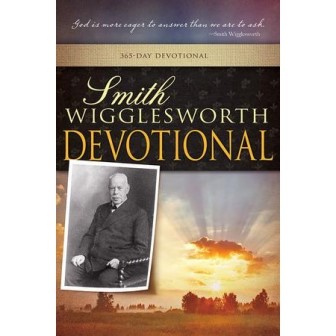 September 22
Dying Brings Life
For when I am weak, then I am strong.
—2 Corinthians 12:10
Scripture reading: 2 Corinthians 12:1-10; 13:5-9
I must understand how mortality can be "swallowed up" (2 Cor. 5:4). I must know how the old body, the old tendencies to the fallen nature, may be swallowed up. There is a verse we must come to. It would serve us to look at it now: "Always carrying about in the body the dying of the Lord Jesus, that the life of Jesus also may be manifested in our body" (2 Cor. 4:10).
What is this "dying of the Lord"? It is dying to desire. In the measure that we look to one another for our help, we lose faith in God. If you rely upon any man or woman, upon any human assistance, to help you, you fall out of the greater purpose God has for you.
You must learn that no earthly source can ever assist you in this. You are going to this realm of life only by mortality being swallowed up by life: "And the life which I now live in the flesh I live by faith in the Son of God" (Gal. 2:20). It is a process of dying and living.
This life I am speaking about absolutely ravishes you. It absolutely severs you from earthly connections. It absolutely disjoins you from all earthly help. And I can understand this word now more than ever: "You have not yet resisted to bloodshed, striving against sin" (Heb. 12:4).
The great striving to the point of bloodshed — blood being the very essence of life — we have not yet resisted to that degree, but we will. I know the Scripture says we have not, but I know it means that we have not arrived there yet. But thank God, we are in it in a measure.
Thought for today: You cannot get into life except through death to self.
Excerpted from Smith Wigglesworth Devotional by Smith Wigglesworth, © 1999 by Whitaker House. Published by Whitaker House, New Kensington, PA. Used with permission. All rights reserved. www.whitakerhouse.com.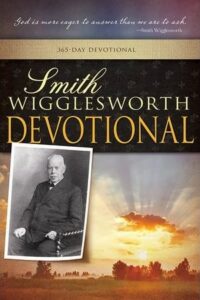 Smith Wigglesworth Devotional: 365 Day Devotional
By Whitaker House
Smith Wigglesworth was a man who took God at his word, and God used his faith as a model for others. Explore these daily truths from Scripture and the writings of the Apostle of Faith, and you'll quench your spiritual thirst, conquer defeating fears, be an effective soul winner, and see impossibilities turn into realities. 558 pages.
More Daily Devotions for September 22
Streams in the Desert by Mrs. Charles E. Cowman
Morning & Evening by Charles Spurgeon