Wigglesworth Devotional for September 21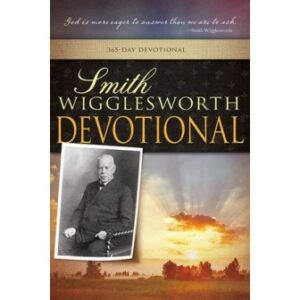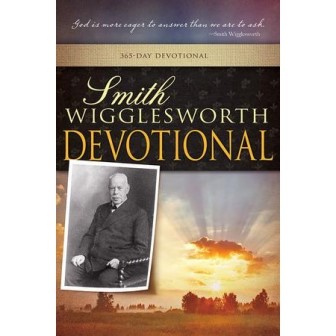 September 21
Living the Ascension Life
For we who are in this tent groan, being burdened, not because we want to be unclothed, but further clothed, that mortality may be swallowed up by life.
—2 Corinthians 5:4
Scripture reading: 2 Corinthians 5
I believe that, first, we must all grasp the truth that we are not our own (1 Cor. 6:19). In the second place, we belong to a spiritual order; we don't belong to the earth. And not only that, but our minds and our bodies — our whole position through the eternal Spirit—always have to be on the ascending position.
In this transforming condition, we may, by the power of the Spirit, as God gives us revelation, be lifted up into a very blessed state of fellowship with God, of power with God. And in that place of power with God, we will have power over everything else, for to have all power over the earth, we must first have power with God.
We know that we are heavenly citizens. We know that we have to exit this earth and have been preparing for our exit. Yet while we are on earth, we must live in the place where we groan over everything that binds us from being loosed from the world.
What will hold me? Association will hold me in this present world. I must hold every earthly relationship at a distance — and you know it is as natural to have earthly associations as it is to live. It must never tie me or bind me. It must never have any persuasion over me. Hear what the Scripture says, "Being conformed to His death" (Phil. 3:10).
What does it mean to conform to the death of Jesus? It leads me to that death of separation to God, of yieldedness, of exchange, where God takes me to Himself and leaves the old nature behind. "While we do not look at the things which are seen, but at the things which are not seen" (2 Cor. 4:18).
Then I may grasp some idea of what it will mean if I die to myself. I want us to see, by the grace of God, that the dissolving of our earthly bodies (see 2 Corinthians 5:1 KJV) is a great thought. There is a position in God that we must clearly understand: "Not because we want to be unclothed, but further clothed, that mortality may be swallowed up by life."
While mortality is necessary, it is a hindrance. While mortality has done a great deal to produce everything we see, it is a hindrance if we live with only it in mind. It is a helpful position if we live over it.
Thought for today: To descend is to be conformed. To ascend is to be transformed.
Excerpted from Smith Wigglesworth Devotional by Smith Wigglesworth, © 1999 by Whitaker House. Published by Whitaker House, New Kensington, PA. Used with permission. All rights reserved. www.whitakerhouse.com.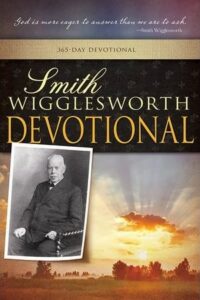 Smith Wigglesworth Devotional: 365 Day Devotional
By Whitaker House
Smith Wigglesworth was a man who took God at his word, and God used his faith as a model for others. Explore these daily truths from Scripture and the writings of the Apostle of Faith, and you'll quench your spiritual thirst, conquer defeating fears, be an effective soul winner, and see impossibilities turn into realities. 558 pages.
More Daily Devotions for September 21
Streams in the Desert by Mrs. Charles E. Cowman
Morning & Evening by Charles Spurgeon