Wigglesworth Devotional for September 16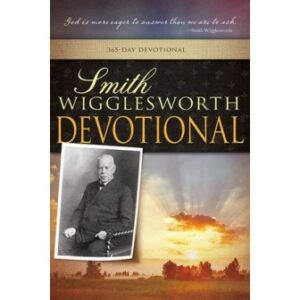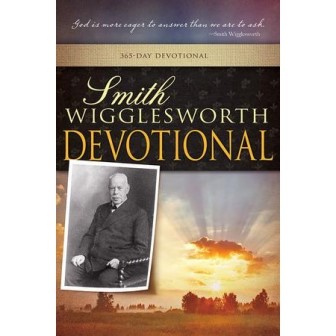 September 16
Higher Heights
I will declare Your name to My brethren; in the midst of the assembly I will sing praise to You.
—Hebrews 2:12
Scripture reading: Hebrews 2:1-13
The Spirit of the Lord must have His way in everything. Oh, what would happen if we would all loosen up! Sometimes I think it is almost necessary to give an address to those who are already baptized in the Holy Spirit. I feel that, just like the Corinthian church, we may have, as it were, gifts and graces, and we may use them all, but we sit in them and do not go on beyond where we are.
I maintain that all gifts and graces are only for one thing: to make you desire gifts and graces. Don't miss what I say. Every touch of the divine life by the Spirit is only for one purpose: to make your life go on to a higher height than where you are. Beloved, if anybody has to rise up in the meeting to tell me how they were baptized with the Holy Spirit in order for me to know they are baptized, I say, "You have fallen from grace. You ought to have such a baptism that everybody can tell you are baptized without your telling how you were baptized." That would make a new day. That would be a sermon in itself to everybody, not only in here but also outside. Then people would follow you to get to know where you have come from and where you are going. (See John 3:8.) You say, "I want that. I won't settle until I get that." God will surely give it to you.
The Holy Spirit can only come into us (His temples) when we are fully yielded to Him, for the Spirit "does not dwell in temples made with hands" (Acts 7:48) but in "tablets of flesh, that is, of the heart" (2 Cor. 3:3). So it doesn't matter what kind of a building you get; you cannot count on the building being a substitute for the Holy Spirit. You will all have to be temples of the Holy Spirit for the building to be anything like Holy Spirit order.
Thought for today: The Holy Spirit never comes until there is a place ready for Him.
Excerpted from Smith Wigglesworth Devotional by Smith Wigglesworth, © 1999 by Whitaker House. Published by Whitaker House, New Kensington, PA. Used with permission. All rights reserved. www.whitakerhouse.com.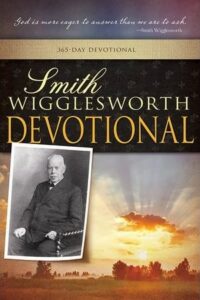 Smith Wigglesworth Devotional: 365 Day Devotional
By Whitaker House
Smith Wigglesworth was a man who took God at his word, and God used his faith as a model for others. Explore these daily truths from Scripture and the writings of the Apostle of Faith, and you'll quench your spiritual thirst, conquer defeating fears, be an effective soul winner, and see impossibilities turn into realities. 558 pages.
More Daily Devotions for September 16
Streams in the Desert by Mrs. Charles E. Cowman
Morning & Evening by Charles Spurgeon