Wigglesworth Devotional for September 15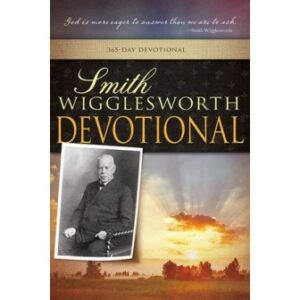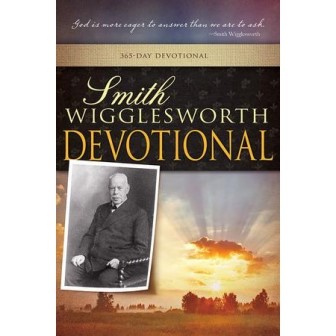 September 15
A New Day
Behold, I will do a new thing, now it shall spring forth; shall you not know it? I will even make a road in the wilderness and rivers in the desert.
—Isaiah 43:19
Scripture reading: Revelation 21
See to it that today you press on with a new order of the Spirit so that you can never be where you were before. This is a new day for us all. You say, "What about the people who are already baptized in the Spirit?" Oh, this is a new day also for those who have been baptized, for the Spirit is an unlimited source of power. He is in no way stationary. God has no place for a person who is stationary. The man who is going to catch the fire, hold forth the truth, and always be on the watchtower is the one who is going to be a beacon for all saints, having a light greater than he would have naturally. He must see that God's grace, God's life, and God's Spirit are a million times mightier than he.
The man who is baptized in the Holy Spirit is baptized into a new order altogether. You cannot ever be ordinary after that. You are on an extraordinary plane; you are brought into line with the mind of God. You have come into touch with ideals in every way.
If you want oratory, it is in the baptism of the Spirit. If you want the touch of quickened sense that moves your body until you know that you are completely renewed, it is by the Holy Spirit. And while I say so much about the Holy Spirit, I withdraw everything that doesn't put Jesus in the place He belongs. For when I speak about the Holy Spirit, it is always with reference to revelations of Jesus. The Holy Spirit is the Revealer of the mighty Christ who possesses everything for us so that we may never know any weakness. All limitations are gone. And you are now in a place where God has taken the ideal and moved you on with His own velocity, which has a speed beyond all human mind and thought. Glory to God!
Thought for today: Nothing in God is stationary.
Excerpted from Smith Wigglesworth Devotional by Smith Wigglesworth, © 1999 by Whitaker House. Published by Whitaker House, New Kensington, PA. Used with permission. All rights reserved. www.whitakerhouse.com.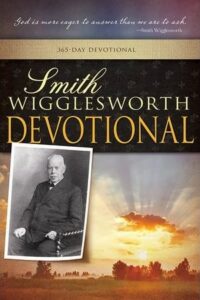 Smith Wigglesworth Devotional: 365 Day Devotional
By Whitaker House
Smith Wigglesworth was a man who took God at his word, and God used his faith as a model for others. Explore these daily truths from Scripture and the writings of the Apostle of Faith, and you'll quench your spiritual thirst, conquer defeating fears, be an effective soul winner, and see impossibilities turn into realities. 558 pages.
More Daily Devotions for September 15
Streams in the Desert by Mrs. Charles E. Cowman
Morning & Evening by Charles Spurgeon