Wigglesworth Devotional for September 13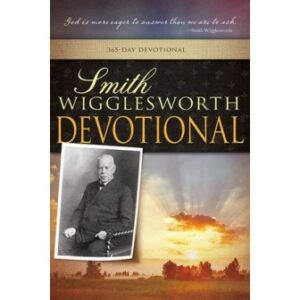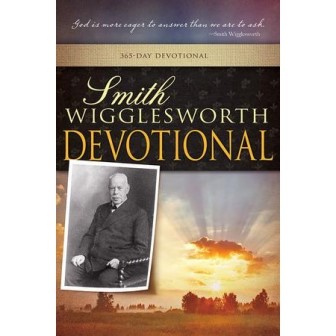 September 13
Entering a New Realm
He who believes in the Son of God has the witness in himself.
—1 John 5:10
Scripture reading: 1 John 5
If you are a businessman, you need to be baptized in the Holy Spirit. For any kind of business, you need to know the power of the Holy Spirit, because if you are not baptized with the Holy Spirit, Satan has a tremendous power to interfere with the progress of your life. If you come into the baptism of the Holy Spirit, there is a new realm for your business.
I remember one day being in London at a meeting. About eleven o'clock, they said to me, "We will have to close the meeting. We are not allowed to have this place any later than eleven o'clock." There were several who were under the power of the Spirit. A man rose up and looked at me, saying, "Oh, don't leave me, please. I feel that I do not dare be left. I must receive the Holy Spirit. Will you go home with us?" "Yes," I said, "I will go." His wife was there as well. They were two hungry people just being awakened by the power of the Spirit to know that they were lacking in their lives and that they needed the power of God.
In about an hour's time, we arrived at their big, beautiful house in the country. It was wintertime. He began stirring the fire up and putting coal on, and he said, "We will soon have a tremendous fire, so we will get warmed. Then we will have a big supper." And I suppose the next thing would have been going to bed.
"No, thank you," I said. "I have not come here for your supper or for your bed. I thought you wanted me to come with you so that you might receive the Holy Spirit."
"Oh," he replied. "Will you pray with us?"
"I have come for nothing else." I knew I could keep myself warm in a prayer meeting without a fire.
About half past three in the morning, his wife was as full as could be, speaking in tongues. God was doing wonderful things that night. I went to the end of the table. There he was, groaning terribly. So I said, "Your wife has received the Holy Spirit." "Oh," he said, "this is going to be a big night for me." I tell you, you also will have big nights like this man had, whether you receive the baptism or not, if you will seek God with all your heart.
I often say there is more done in the seeking than in any other way. We have to get to a place where we know that unless we meet face-to-face with God and get all the crooked places out of our lives, there will be no room for the Holy Spirit, for the indwelling presence of God. But when God gets a chance at us, and by the vision of the blood of Jesus we see ourselves as God sees us, then we have a revelation. Without this, we are undone and helpless.
At five o'clock in the morning, this man stood up and said, "I am through." He was not baptized. "I am settled," he continued. "God has settled me. Now I must have a few hours' rest before I go to my business at eight o'clock."
My word! That was quite a day at his business. In many years, he had never lived a day like that. He went about his business among all his men, and they said, "What is up with the man? What is up with the boss? What has taken place? Oh, what a change!"
The whole place was electrified. Formerly he had been like a great big lion prowling about, but God had touched him. The touch of Omnipotence had broken this man down until right there in his business the men were broken up in his presence. Oh, I tell you, there is something in pursuing; there is something in waiting. What is it? It is this: God slays a man so that he may begin on a new plane in his life.
That night, at about ten o'clock, he was baptized in the Holy Spirit in a meeting. A short time afterward, when I was passing through the grounds toward this man's house, his two sons rushed out to where I was, threw their arms around me, and kissed me, saying, "You have sent us a new father."
Thought for today: God turns lions into lambs.
Excerpted from Smith Wigglesworth Devotional by Smith Wigglesworth, © 1999 by Whitaker House. Published by Whitaker House, New Kensington, PA. Used with permission. All rights reserved. www.whitakerhouse.com.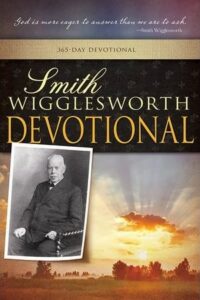 Smith Wigglesworth Devotional: 365 Day Devotional
By Whitaker House
Smith Wigglesworth was a man who took God at his word, and God used his faith as a model for others. Explore these daily truths from Scripture and the writings of the Apostle of Faith, and you'll quench your spiritual thirst, conquer defeating fears, be an effective soul winner, and see impossibilities turn into realities. 558 pages.
More Daily Devotions for September 13
Streams in the Desert by Mrs. Charles E. Cowman
Morning & Evening by Charles Spurgeon