Wigglesworth Devotional for September 12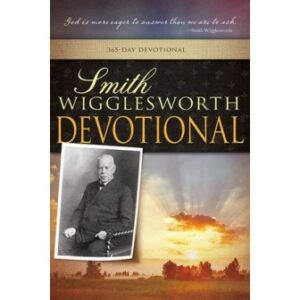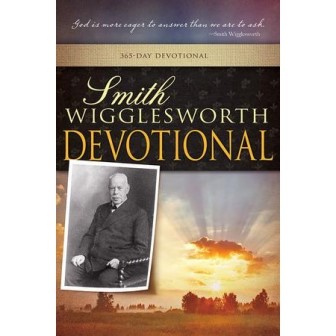 September 12
God's Gift for Everyone
He who believes in Me, as the Scripture has said, out of his heart will flow rivers of living water.
—John 7:38
Scripture reading: John 4:1-14
God wants to help us to see that every child of God ought to receive the Holy Spirit. Beloved, God wants us to understand that this is not difficult when we are in the right order. I want you to see what it means to seek the Holy Spirit.
If we were to examine John's gospel, we would see that Jesus predicted all that we are getting today with the coming of the Holy Spirit. Our Lord said that the Holy Spirit would take of the things of His Word and reveal them to us. (See John 14:26; 16:14.) He would live out in us all of the life of Jesus.
If we could only think of what this really means! It is one of the ideals. Talk about graduation! Come into the graduation of the Holy Spirit, and you will simply outstrip everything they have in any college there ever was. You will leave them all behind, just as I have seen the sun leave the mist behind in San Francisco. You will leave what is as cold as ice and go into the sunshine.
God the Holy Spirit wants us to know the reality of this fullness of the Spirit so that we will neither be ignorant nor have mystic conceptions but will have a clear, unmistakable revelation of the entire mind of God for these days.
I implore you, beloved, in the name of Jesus, that you should see that you come right into all the mind of God. Jesus truly said, "But you shall receive power when the Holy Spirit has come upon you" (Acts 1:8).
Thought for today: Jesus is all the time unfolding to every one of us the power of resurrection.
Excerpted from Smith Wigglesworth Devotional by Smith Wigglesworth, © 1999 by Whitaker House. Published by Whitaker House, New Kensington, PA. Used with permission. All rights reserved. www.whitakerhouse.com.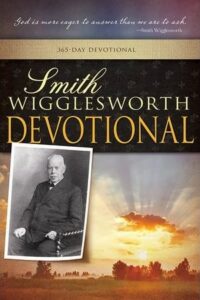 Smith Wigglesworth Devotional: 365 Day Devotional
By Whitaker House
Smith Wigglesworth was a man who took God at his word, and God used his faith as a model for others. Explore these daily truths from Scripture and the writings of the Apostle of Faith, and you'll quench your spiritual thirst, conquer defeating fears, be an effective soul winner, and see impossibilities turn into realities. 558 pages.
More Daily Devotions for September 12
Streams in the Desert by Mrs. Charles E. Cowman
Morning & Evening by Charles Spurgeon