Wigglesworth Devotional for September 10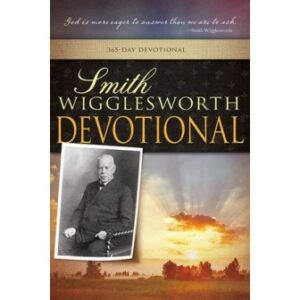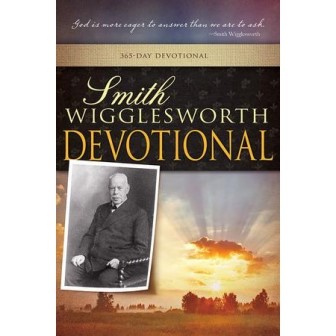 September 10
Paul's Conversion and Baptism
Part Five
He received his sight at once; and he arose and was baptized.
—Acts 9:18
Scripture reading: Acts 16:16-34
Notice that when Ananias came into that house, he called the onetime enemy of the Gospel "Brother Saul" (Acts 9:17). He recognized that, in those three days, a blessed work had been accomplished and that Saul had been brought into relationship with the Father and with the Lord Jesus Christ. Was this not enough? No, there was something further, and for this purpose the Lord had sent Ananias to that house to put his hands upon this newly saved brother so that Saul might receive his sight and be filled with the Holy Spirit.
You say, "But it does not say that he spoke in tongues." We know that Paul did speak in tongues, that he spoke in tongues more than all the Corinthians (1 Cor. 14:18). In those early days, it was so soon after the time of that first Pentecostal outpouring that they would never have been satisfied with anyone receiving the baptism unless he received it according to the original pattern given on the Day of Pentecost.
When Peter was relating what had taken place in the house of Cornelius at Caesarea, he said, "As I began to speak, the Holy Spirit fell upon them, as upon us at the beginning" (Acts 11:15). Later, speaking of this incident, he said, "God, who knows the heart, acknowledged them by giving them the Holy Spirit, just as He did to us, and made no distinction between us and them, purifying their hearts by faith" (Acts 15:8–9). We know from the account of what took place at Cornelius's household that when the Holy Spirit fell, "they heard them speak with tongues and magnify God" (Acts 10:46).
Many people think that God makes a distinction between us and those who lived at the beginning of the church. But they have no Scripture for this. When anyone receives the gift of the Holy Spirit, there will assuredly be no difference between his experience today and what was given on the Day of Pentecost. And I cannot believe that, when Saul was filled with the Holy Spirit, the Lord made any difference in the experience that He gave him than the experience that He had given to Peter and the rest a short while before.
And so Saul was filled with the Holy Spirit, and in the later chapters of the Acts of the Apostles we see the result of this infilling. Oh, what a difference it makes!
The grace of God that was given to the persecuting Saul is available for you. The same infilling of the Holy Spirit that he received is likewise available. Move on to a life of continuous receiving of more and more of the blessed Spirit of God.
Thought for today: Do not rest satisfied with any lesser experience than the baptism that the disciples received on the Day of Pentecost.
Excerpted from Smith Wigglesworth Devotional by Smith Wigglesworth, © 1999 by Whitaker House. Published by Whitaker House, New Kensington, PA. Used with permission. All rights reserved. www.whitakerhouse.com.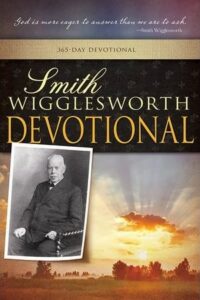 Smith Wigglesworth Devotional: 365 Day Devotional
By Whitaker House
Smith Wigglesworth was a man who took God at his word, and God used his faith as a model for others. Explore these daily truths from Scripture and the writings of the Apostle of Faith, and you'll quench your spiritual thirst, conquer defeating fears, be an effective soul winner, and see impossibilities turn into realities. 558 pages.
More Daily Devotions for September 10
Streams in the Desert by Mrs. Charles E. Cowman
Morning & Evening by Charles Spurgeon