Wigglesworth Devotional for October 31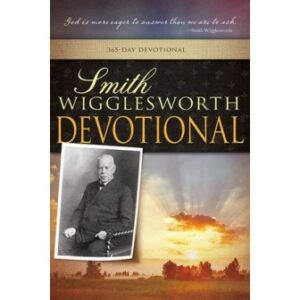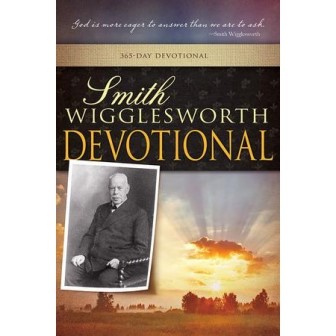 October 31
Guard against Error
No one speaking by the Spirit of God calls Jesus accursed, and no one can say that Jesus is Lord except by the Holy Spirit.
—1 Corinthians 12:3
Scripture reading: John 13:1-20
Many evil, deceiving spirits have been sent forth in these last days who endeavor to rob Jesus of His lordship and of His rightful place. Many people are opening the doors to these latest devils, such as New Theology and New Thought and Christian Science. These evil cults deny the fundamental truths of God's Word. They all deny eternal punishment and the deity of Jesus Christ. You will never see the baptism of the Holy Spirit come upon a person who accepts these errors. Nor will you see anyone receive the baptism who puts Mary in the place of the Holy Spirit. No one can know he is saved by works. If you ever speak to someone who believes this, you will know that he is not definite on the matter of the new birth. He cannot be. And there is another thing: you will never find a Jehovah's Witness baptized in the Holy Spirit. The same is true for a member of any other cult who does not believe that the Lord Jesus Christ is preeminent.
The all-important thing is to make Jesus Lord of your life. Men can become lopsided by emphasizing the truth of divine healing. Men can get into error by preaching on water baptism all the time. But we never go wrong in exalting the Lord Jesus Christ, in giving Him the preeminent place and glorifying Him as both Lord and Christ, yes, as "very God of very God." As we are filled with the Holy Spirit, our one desire is to glorify Him. We need to be filled with the Spirit to get the full revelation of the Lord Jesus Christ.
God's command is for us to "be filled with the Spirit" (Eph. 5:18). We are no good if we only have a full cup. We need to have an overflowing cup all the time. It is a tragedy not to live in the fullness of overflowing. See that you never live below the overflowing tide.
Thought for today: Jesus is the Baptizer. As soon as you are ready, He will fill you.
Excerpted from Smith Wigglesworth Devotional by Smith Wigglesworth, © 1999 by Whitaker House. Published by Whitaker House, New Kensington, PA. Used with permission. All rights reserved. www.whitakerhouse.com.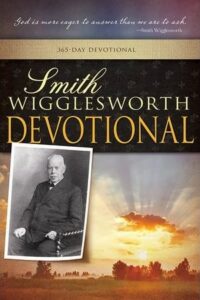 Smith Wigglesworth Devotional: 365 Day Devotional
By Whitaker House
Smith Wigglesworth was a man who took God at his word, and God used his faith as a model for others. Explore these daily truths from Scripture and the writings of the Apostle of Faith, and you'll quench your spiritual thirst, conquer defeating fears, be an effective soul winner, and see impossibilities turn into realities. 558 pages.
More Daily Devotions for October 31
Streams in the Desert by Mrs. Charles E. Cowman
Morning & Evening by Charles Spurgeon