Wigglesworth Devotional for October 25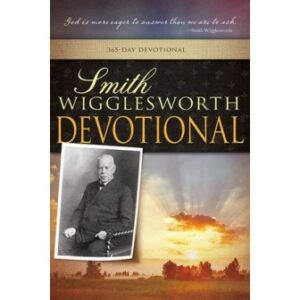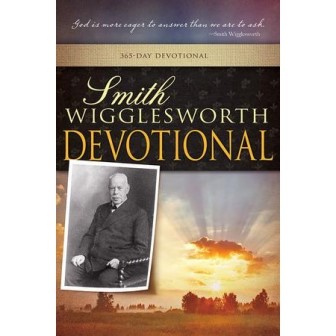 October 25
Ask God for Wisdom
If any of you lacks wisdom, let him ask of God, who gives to all liberally and without reproach, and it will be given to him.
—James 1:5
Scripture reading: James 1
Many people come to me and ask if I will pray for them to have faith. I want to encourage them, but I cannot depart from God's Word. I cannot grant people faith. But by the power of the Spirit, I can stimulate you until you dare to believe and rest on the authority of God's Word. The Spirit of the living God quickens you, and I see that "faith comes by hearing, and hearing by the word of God" (Rom. 10:17).
This is a living word of faith: "If any of you lacks wisdom, let him ask of God, who gives to all liberally." You will never find that God ever judges you for the wisdom He gives you or for the blessing He gives you. He makes it so that when you come to Him again, He gives again, never asking what you did with what He gave  you before. That is the way God gives. God "gives to all liberally and without reproach." So you have a chance today to come for much more. Do you want wisdom? Ask of God.
You have to be in the right condition for asking. This is the condition: "But let him ask in faith, with no doubting" (James 1:6).
I am satisfied that God, who is the builder of divine order, never brings confusion into His order. It is only when things are out of order that God brings confusion. God brought confusion upon the men who were building the Tower of Babel because they were out of order. (See Genesis 11:1–9.) What were they doing? They were trying to get into heaven by a way that was not God's way, and they were thieves and robbers. (See John 10:1.) So He turned their language to confusion. There is a way into the kingdom of heaven, and it is through the blood of the Lord Jesus Christ.
If you want this divine order in your life, if you want wisdom, you have to come to God believing. I want to impress upon you the fact — and I am learning it more every day — that if you ask six times for anything, just for the sake of asking, it shows you are an unbelieving person. If you really believe, you will ask God and know that He has abundance for your every need. But if you go right in the face of belief and ask six times, He knows very well that you do not mean what you ask, so you do not get it.
If you would really get down to business about the baptism of the Holy Spirit and ask God once and definitely to fill you, believing it, what would you do? You would begin to praise Him for it because you would know He had given it.
If you ask God once for healing, you will get it. But if you ask a thousand times a day until you do not even know you are asking, you will get nothing. If you would ask God for your healing now and begin praising Him because He never breaks His word, you would go out of here perfect. "Only believe" (Mark 5:36).
God wants to promote us. He wants us to get away from our own thoughts and our own foolishness, and get to a definite place, believing that He exists and that "He is a rewarder of those who diligently seek Him" (Heb. 11:6).
Have you reached the place where you dare to do this? Have you come to the place where you are no longer going to murmur when you are undergoing a trial? Are you going to go around weeping, telling people about it, or are you going to say, "Thank you, Lord, for putting me on the top"?
A great number of ministers and evangelists do not get checks sent to them any longer because they didn't thank the donor for the last one. A thankful heart is a receiving heart. God wants to keep you in the place of constant believing.
Keep on believing, Jesus is near,
Keep on believing, there's nothing to fear;
Keep on believing, this is the way,
Faith in the night, the same as the day.
Thought for today: God does not honor unbelief; He honors faith.
Excerpted from Smith Wigglesworth Devotional by Smith Wigglesworth, © 1999 by Whitaker House. Published by Whitaker House, New Kensington, PA. Used with permission. All rights reserved. www.whitakerhouse.com.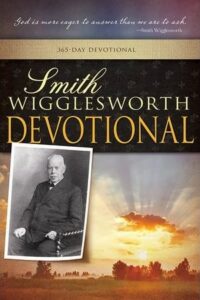 Smith Wigglesworth Devotional: 365 Day Devotional
By Whitaker House
Smith Wigglesworth was a man who took God at his word, and God used his faith as a model for others. Explore these daily truths from Scripture and the writings of the Apostle of Faith, and you'll quench your spiritual thirst, conquer defeating fears, be an effective soul winner, and see impossibilities turn into realities. 558 pages.
More Daily Devotions for October 25
Streams in the Desert by Mrs. Charles E. Cowman
Morning & Evening by Charles Spurgeon