Wigglesworth Devotional for October 20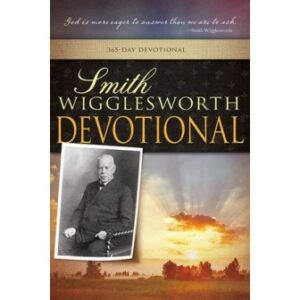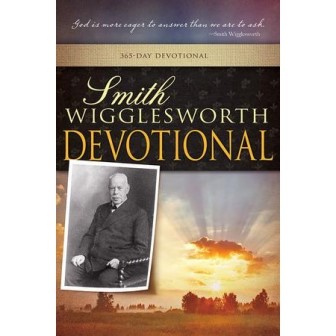 October 20
Victorious in Battle
Count it all joy when you fall into various trials.
—James 1:2
Scripture reading: 1 Timothy 6
Let the Spirit cover you so that you may be intensely earnest about the deep things of God. You should be so aligned with the Spirit that your will, your mind, and your heart are centered in God so that He may lift you into the pavilion of splendor where you hear His voice — lift you to the place where the breath of the Almighty can send you to pray and send you to preach, the Spirit of the Lord being upon you.
You are at God's banquet, a banquet at which you are never separated from Him and He multiplies spiritual blessings and fruit in your life. It is a banquet where you have to increase with all increasing, where God has for you riches beyond all things — not fleshly things, not carnal things, but spiritual manifestations, gifts, fruits of the Spirit, and beautiful beatitudes, the blessing of God always being upon you. (See 2 Corinthians 9:10-11.)
Are you ready to enter into this glorious place where you no longer live for yourself? God will take over your life and send you out to win thousands of people to Christ, so that they also may enter into eternal grace.
No person is ever able to talk about victory over temptation unless he goes through it. All the victories are won in battles.
Tens of thousands of people in Europe, America, and in other parts of the world wear badges to show they have been in battle, and they rejoice in it. They would be ashamed to wear such badges if they had not been in battle. The battle is what gives them the right to wear the badge.
It is those who have been tried to the utmost who can come out and tell you a story about it. It was only James and Peter and Paul, those who were in the front lines of the battle, who told us how we have to rejoice in our trials because wonderful blessings will come out of them. It is in the trials that we are made.
Thought for today: It is those who have been in the fight who can tell about the victories.
Excerpted from Smith Wigglesworth Devotional by Smith Wigglesworth, © 1999 by Whitaker House. Published by Whitaker House, New Kensington, PA. Used with permission. All rights reserved. www.whitakerhouse.com.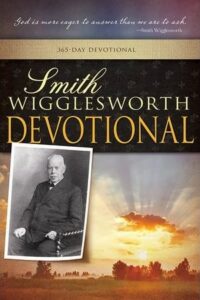 Smith Wigglesworth Devotional: 365 Day Devotional
By Whitaker House
Smith Wigglesworth was a man who took God at his word, and God used his faith as a model for others. Explore these daily truths from Scripture and the writings of the Apostle of Faith, and you'll quench your spiritual thirst, conquer defeating fears, be an effective soul winner, and see impossibilities turn into realities. 558 pages.
More Daily Devotions for October 20
Streams in the Desert by Mrs. Charles E. Cowman
Morning & Evening by Charles Spurgeon