Wigglesworth Devotional for October 19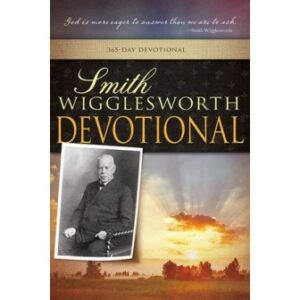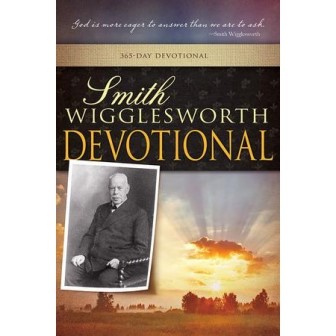 October 19
Hold Fast to the Vision
Where there is no vision, the people perish.
—Proverbs 29:18 KJV
Scripture reading: Acts 26:1-29
We must see the face of the Lord and understand His workings. There are things that God says to me that I know must take place. It does not matter what people say. I have been face-to-face with some of the most trying moments of men's lives, times when it made all the difference if I kept the vision and held fast to what God had said. A man must have immovable faith, and the voice of God must mean more to him than what he sees, feels, or what people say. He must have an originality born in heaven, transmitted or expressed in some way. We must bring heaven to earth.
At the end of Ephesians 3 are words that no human could ever think or write on his own. This passage is so mighty, so of God when it speaks about His being able to do all things "exceedingly abundantly above all that we ask or think" (v. 20). The mighty God of revelation! The Holy Spirit gave these words of grandeur to stir our hearts, to move our affections, to transform us altogether. God has never put anything up on a pole where you cannot reach it. He has brought His plan down to man, and if we are prepared, oh, what there is for us! I feel sometimes that we have just as much as we can digest. Yet such divine nuggets of precious truth are held before our hearts that it makes us understand that there are yet heights and depths and lengths and breadths of the knowledge of God stored up for us. (See Ephesians 3:17-19.) We might truly say,
My heavenly bank, my heavenly bank,
The house of Gods treasure and store.
I have plenty in here; I'm a real millionaire.
Thought for today: It is wonderful to never be poverty-stricken anymore, to have an inward knowledge of God's riches that are stored up, nugget upon nugget — weights of glory, expressions of the invisible Christ to be seen by men.
Excerpted from Smith Wigglesworth Devotional by Smith Wigglesworth, © 1999 by Whitaker House. Published by Whitaker House, New Kensington, PA. Used with permission. All rights reserved. www.whitakerhouse.com.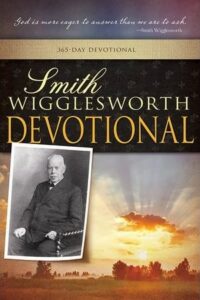 Smith Wigglesworth Devotional: 365 Day Devotional
By Whitaker House
Smith Wigglesworth was a man who took God at his word, and God used his faith as a model for others. Explore these daily truths from Scripture and the writings of the Apostle of Faith, and you'll quench your spiritual thirst, conquer defeating fears, be an effective soul winner, and see impossibilities turn into realities. 558 pages.
More Daily Devotions for October 19
Streams in the Desert by Mrs. Charles E. Cowman
Morning & Evening by Charles Spurgeon