Wigglesworth Devotional for October 15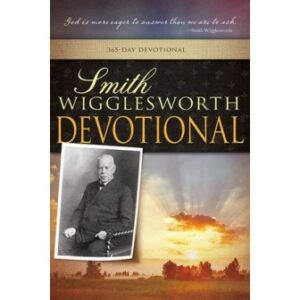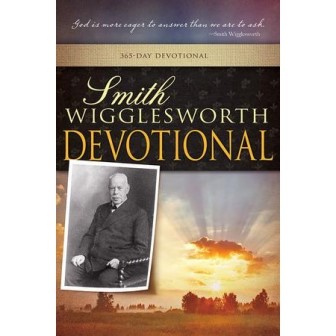 October 15
Spiritual Warfare
For the weapons of our warfare are not carnal but mighty in God for pulling down strongholds.
—2 Corinthians 10:4
Scripture reading: 2 Corinthians
People ask, "Do all speak with tongues?" Certainly not. But all people may speak as the Spirit gives utterance — as in the Upper Room and at the house of Cornelius and at Ephesus when Jesus' followers were filled with the Holy Spirit.
There is quite a difference between having a gift and speaking as the Spirit gives utterance. If I had been given the gift of tongues when I was filled with the Holy Spirit, then I could have spoken in tongues at any time, because gifts and calling remain (Rom. 11:29). But I couldn't speak in tongues after I was baptized. Why? It was because I had received the Holy Spirit with the evidence of speaking in tongues, but I hadn't received the gift of tongues.
However, I received the Holy Spirit, who is the Giver of all gifts. And nine months afterward, God gave me the gift of tongues so that I could speak in tongues at any time. But do I? God forbid! Why? Because no man ought to use a gift; the Holy Spirit uses the gift.
I have a reason for talking like this. People come up to me all the time and say, "I have been prayed for, and I am just the same." It is enough to make you kick them. I don't mean that literally. I would be the last man to kick anybody in this place. God forbid. But if I can get you enraged against the powers of darkness and the powers of disease, if I can wake you up, you won't go to bed unless you prove that there is a Master in you who is greater than the power that is hanging around you.
Many times I have gone to a house in which an insane person lived and have been shut in with him in order to deliver him. I have gone in determined that he would be delivered. In the middle of the night chiefly, sometimes in the middle of the day, the demon powers would come and bite me and handle me terribly roughly. But I never gave in. It would dethrone a higher principle if I had to give in.
May the God of grace and mercy strengthen us. In the measure that we destroy these evil powers, we make it easier for weak believers. For every time Satan overcomes a saint, it gives him ferocity for another attack; but when he is subdued, he will come to the place where defeat is written against him.
In your home, with your spouse and children, you will have audacity of determination, along with a righteous indignation, against the power of disease to cast it out. That is worth more to you than anything you could buy.
Thought for today: No one can have a knowledge of an inward Christ without having a longing that there will be an increase of souls saved.
Excerpted from Smith Wigglesworth Devotional by Smith Wigglesworth, © 1999 by Whitaker House. Published by Whitaker House, New Kensington, PA. Used with permission. All rights reserved. www.whitakerhouse.com.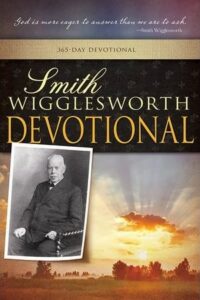 Smith Wigglesworth Devotional: 365 Day Devotional
By Whitaker House
Smith Wigglesworth was a man who took God at his word, and God used his faith as a model for others. Explore these daily truths from Scripture and the writings of the Apostle of Faith, and you'll quench your spiritual thirst, conquer defeating fears, be an effective soul winner, and see impossibilities turn into realities. 558 pages.
More Daily Devotions for October 15
Streams in the Desert by Mrs. Charles E. Cowman
Morning & Evening by Charles Spurgeon