Wigglesworth Devotional for October 12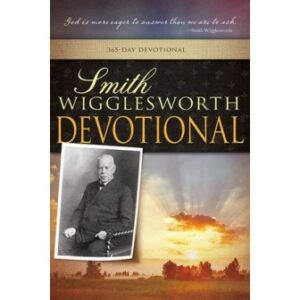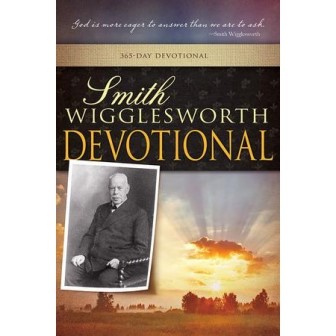 October 12
A God Who Saves
Then they cried out to the LORD in their trouble, and He delivered them out of their distresses.
—Psalm 107:6
Scripture reading: Psalm 50
Does God know all about you? Is He acquainted with you altogether? Why should you, under any circumstances, believe that you will be better off by being diseased? When disease is impurity, why should you ever believe that you will be sanctified by having a great deal of sickness?
Some people talk about God being pleased to put disease on His children. "Here is a person I love," says God. "I will break his arm. Then, so that he will love Me more, I will break his leg. So that he will love Me even more, I will give him a weak heart."
The whole thing won't stand daylight. Yet people are always talking this way, and they never think to read the Word of God, which says, "Before I was afflicted I went astray" (Ps. 119:67). They have never read the following words into their lives:
Fools, because of their transgression, and because of their iniquities, were afflicted. Their soul abhorred all manner of food, and they drew near to the gates of death. Then they cried out to the LORD in their trouble, and He saved them out of their distresses (Ps. 107:17–19).
Is it right to say, "You know, my brother, I have suffered so much in this affliction that it has made me know God better"? Well, now, before you agree, ask God for a lot more affliction so that you will get to know Him still better. If you won't ask for more affliction to make you still purer, I won't believe that the first affliction made you purer, because if it had, you would have more faith in it. It appears that you do not have faith in your afflictions. It is only talk, but talk doesn't count unless it is backed up by fact. However, if people can see that your words are backed up by fact, then they have some grounds for believing in them.
Thought for today: Why not trust God who knows all about you, instead of trusting in people who know only what you have told them?
Excerpted from Smith Wigglesworth Devotional by Smith Wigglesworth, © 1999 by Whitaker House. Published by Whitaker House, New Kensington, PA. Used with permission. All rights reserved. www.whitakerhouse.com.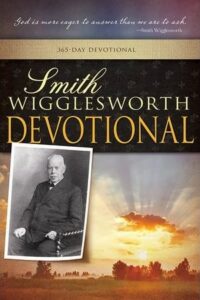 Smith Wigglesworth Devotional: 365 Day Devotional
By Whitaker House
Smith Wigglesworth was a man who took God at his word, and God used his faith as a model for others. Explore these daily truths from Scripture and the writings of the Apostle of Faith, and you'll quench your spiritual thirst, conquer defeating fears, be an effective soul winner, and see impossibilities turn into realities. 558 pages.
More Daily Devotions for October 12
Streams in the Desert by Mrs. Charles E. Cowman
Morning & Evening by Charles Spurgeon