Wigglesworth Devotional for October 11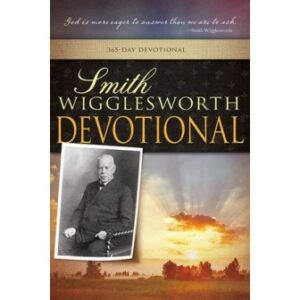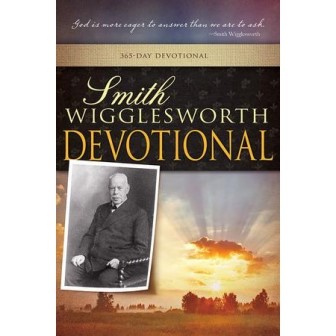 October 11
Power Greater than the Enemy
Be strong in the Lord and in the power of His might. Put on the whole armor of God, that you may be able to stand against the wiles of the devil.
—Ephesians 6:10-11
Scripture reading: Ephesians 6:10-20
There is a power in you that is greater than any other power. By the help of the Spirit, may you come into a place of deliverance, a place of holy sanctification, where you dare to stand against the Devil's schemings, drive them back, and cast them out. May the Lord help us!
I want God to give you an inward awakening, a revelation of truth within you, an audacity, a flaming indignation against the powers of Satan.
Lot had a righteous indignation — temporarily — but it came too late. He ought to have had it when he went into Sodom, not when he was coming out. But I don't want any one of you to be dejected because you didn't take a step in the right direction sooner. Always be thankful that you are alive to hear and to change the situation.
You must gain an inward knowledge that God is Lord over all the power of Satan. I don't doubt your sincerity about being saved, about having been justified in Christ. It is not for me to question a man's sincerity regarding his righteousness. Yet I feel I have a right to say that there is a deeper sincerity to reach for; there is a greater audacity of faith and fact to attain. There is something that you have to wake up to where you will never allow disease to have you or sin to have you or a weak heart or a pain in your back to have you. You will never allow anything that is''t perfect life to have anything to do with you. Those who try to serve two masters always lose (Matt. 6:24). If you try to join up with two things — the Lord and the Devil — the Devil will get you in the end. Allow Christ to be the Lord of your life today.
Thought for today: You are not going to oppose devils if you cannot master yourself, because you will soon find the devils to be bigger than yourself.
Excerpted from Smith Wigglesworth Devotional by Smith Wigglesworth, © 1999 by Whitaker House. Published by Whitaker House, New Kensington, PA. Used with permission. All rights reserved. www.whitakerhouse.com.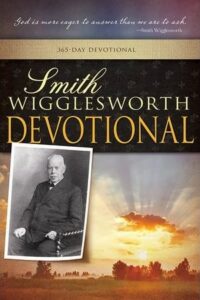 Smith Wigglesworth Devotional: 365 Day Devotional
By Whitaker House
Smith Wigglesworth was a man who took God at his word, and God used his faith as a model for others. Explore these daily truths from Scripture and the writings of the Apostle of Faith, and you'll quench your spiritual thirst, conquer defeating fears, be an effective soul winner, and see impossibilities turn into realities. 558 pages.
More Daily Devotions for October 11
Streams in the Desert by Mrs. Charles E. Cowman
Morning & Evening by Charles Spurgeon