Wigglesworth Devotional for October 10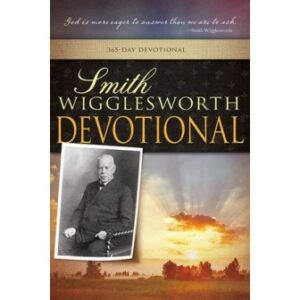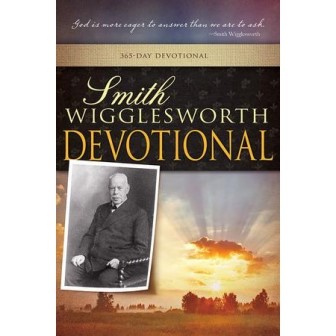 October 10
Jesus Is Our Life
From the days of John the Baptist until now the kingdom of heaven suffers violence, and the violent take it by force
—Matthew 11:12
Scripture reading: Matthew 11:25-30
This is a message to every believer. Every believer has the life of the Lord in him. And if Jesus, "who is our life" (Col. 3:4), were to come, instantly our life would go out to meet His life because we exist by and consist of the life of the Son of God. (See verse 4.) "Your life is hidden with Christ in God" (v. 3).
If all believers understood this wonderful passage that is in the twenty-second chapter of Luke's gospel, there would be great joy in their hearts:
Then He said to them, "With fervent desire I have desired to eat this Passover with you before I suffer; for I say to you, I will no longer eat of it until it is fulfilled in the kingdom of God" (Luke 22:15–16).
Everyone who is in Christ Jesus will be there when He sits down the first time to break bread in the kingdom of heaven. It is not possible for any child of God to remain on earth when Jesus comes. May the Lord help us to believe it.
I know there is a great deal of speculation on the Rapture and on the coming of the Lord. But let me tell you to hope for edification and comfort, for the Scripture by the Holy Spirit won't let me focus on anything except the edification, consolation, and comfort of the Spirit. (See 1 Corinthians 14:3.)
I don't mean that we are to cover up sin. God won't let us do that. But we must unveil truth. And what is truth? The Word of God is the truth. Jesus said, "I am the way, the truth, and the life" (John 14:6). "You search the Scriptures, for in them you think you have eternal life; and these are they which testify of Me" (John 5:39).
What does the truth say? It says that when Christ appears, all who are His at His coming will be changed "in a moment, in the twinkling of an eye" (1 Cor. 15:52). We will be presented at the same moment as all those who have fallen sleep in Him, and we will all go together.
We who are alive and remain until the coming of the Lord will by no means precede those who are asleep….And the dead in Christ will rise first. Then we who are alive and remain shall be caught up together with them in the clouds to meet the Lord in the air. And thus we shall always be with the Lord. Therefore comfort one another with these words (1 Thess. 4:15–18).
For I say to you, I will not drink of the fruit of the vine until the kingdom of God comes (Luke 22:18).
Two thousand years will soon have passed since the Lord broke bread around the table with His disciples. I am longing, the saints are longing, for the grand union when millions, billions, trillions will unite with Him in that great fellowship Supper. Praise the Lord! But now, what stimulation, what power must be working every day until that Day appears!
Thought for today: Every believer belongs to the kingdom of heaven.
Excerpted from Smith Wigglesworth Devotional by Smith Wigglesworth, © 1999 by Whitaker House. Published by Whitaker House, New Kensington, PA. Used with permission. All rights reserved. www.whitakerhouse.com.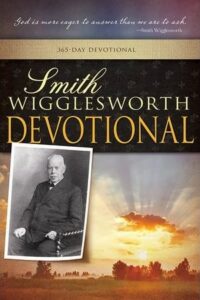 Smith Wigglesworth Devotional: 365 Day Devotional
By Whitaker House
Smith Wigglesworth was a man who took God at his word, and God used his faith as a model for others. Explore these daily truths from Scripture and the writings of the Apostle of Faith, and you'll quench your spiritual thirst, conquer defeating fears, be an effective soul winner, and see impossibilities turn into realities. 558 pages.
More Daily Devotions for October 10
Streams in the Desert by Mrs. Charles E. Cowman
Morning & Evening by Charles Spurgeon