Wigglesworth Devotional for November 25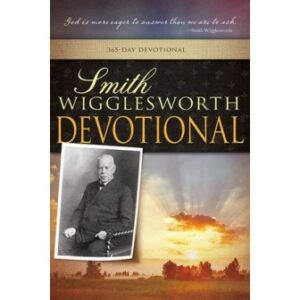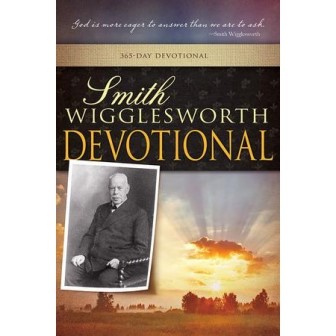 November 25
Receiving Impressions
Follow Me.
—Matthew 9:9
Scripture reading: Psalm 63
People by the hundreds are continually pressing me with their difficulties, with their strange yet holy and noble desires, where two ways meet and they do not know which one to take. Some have received impressions in their minds and hearts, but I want to show you what comes of impressions.
A lady came to me and said, "Don't you know, the Spirit of the Lord is upon me; I have to preach the Gospel."
I said, "There is nothing wrong in that."
"I want to know where I have to go to preach, so I have come to you to see if the Lord has told you where I am to go."
"Yes, you have to begin at home. Begin at Jerusalem, and if you are successful, go to Judea; then if you are successful, God will send you to the uttermost parts of the world." (See Acts 1:8.)
God is not going to send you to the uttermost parts of the world until you have been successful around Jerusalem. We have a tremendously big job; it is well worth doing, and I want to do it well. I want to tell you the difference between the right and the wrong way to discern voices and thoughts that may come into your minds.
You have the Scriptures, and you have the Holy Spirit. The Holy Spirit has wisdom, and He does not expect you to be foolish. The Holy Spirit has perfect insight into knowledge and wisdom, and truth always gives you balance.
You always need to have one thing removed from you: being terribly afraid. When fear leaves, power and confidence come in its place. You also need to have another thing that must remain, and that is love: love in order to obey God rather than your inclinations to be something; but if God wants to make you someone, that is different.
My wife tried her best to make me someone, but she could not do it. Her heart was right; her love was right; she did her best to make me a preacher. She used to say, "Now, Father, you could do it if you wanted to, and I want you to preach next Sunday."
I did everything to get ready; I tried everything. I don't know what I did not try — it would be best not to tell you what I did try. I had as many notes as would suit a clergyman for a week.
My wife's heart, her love, her desires were all right, but when I got up to preach, I would give out my text and then say, "If anybody can preach, now is your chance, for I have finished." That did not take place once, but many times. She was determined, and I was willing. When I ministered to those who had come forward to repent and receive Jesus, I could bring them right into the kingdom. I could nurse the children while my wife preached, and I was pleased to do it. But, don't you know, when the Holy Spirit came, then I was ready. Then the preaching abilities were not mine but the Lord's. It must all be for Jesus.
Oh, I tell you, whatever you may think about it, the whole thing is that there is nothing good without Jesus. Anyone could jump on this platform and say, "I am right." But when you have no confidence, then Jesus is all the confidence you require. God must have men and women on fire for Him. God will mightily send you forth in the anointing of the Spirit, and sinners will feel convicted, but it will never be accomplished if you have it in your mind that you are going to be something. The baptism is a baptism of death, and you live only unto God.
Thought for today: To be filled with the Holy Spirit is to be filled with divine equipping.
Excerpted from Smith Wigglesworth Devotional by Smith Wigglesworth, © 1999 by Whitaker House. Published by Whitaker House, New Kensington, PA. Used with permission. All rights reserved. www.whitakerhouse.com.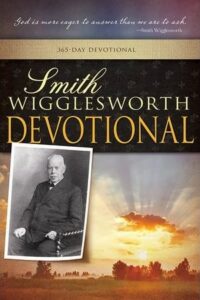 Smith Wigglesworth Devotional: 365 Day Devotional
By Whitaker House
Smith Wigglesworth was a man who took God at his word, and God used his faith as a model for others. Explore these daily truths from Scripture and the writings of the Apostle of Faith, and you'll quench your spiritual thirst, conquer defeating fears, be an effective soul winner, and see impossibilities turn into realities. 558 pages.
More Daily Devotions for November 25
Streams in the Desert by Mrs. Charles E. Cowman
Morning & Evening by Charles Spurgeon