Wigglesworth Devotional for May 7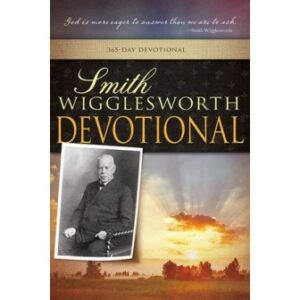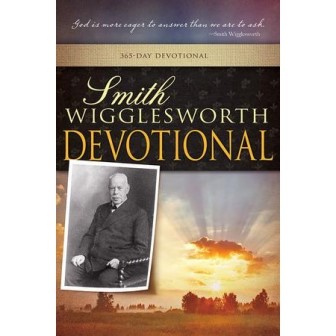 May 7
Peace and Hope
May the God of hope fill you with all joy and peace in believing, that you may abound in hope by the power of the Holy Spirit.
—Romans 15:13
Scripture reading: Ephesians 1:2-21
Through sanctification of the Spirit, you will come to a place of rest. There is a peace in sanctification because it is a place of revelation, taking you into heavenly realms. God comes, speaks, and makes Himself known to you, and when you are face-to-face with God, you receive a peace "which surpasses all understanding" (Phil. 4:7), lifting you to a state of inexpressible wonderment.
Oh, this is like heaven to me,
This is like heaven to me,
I've crossed over Jordan to Canaan's fair land;
And this is like heaven to me.
This sanctification of the Spirit brings us into definite alignment with the wonderful hope of the glory of God. Lively hope is movement. It presses forward. Lively hope leaves everything behind. It keeps the vision. Lively hope sees Him coming! And you live in It — this lively hope. You are not trying to make yourself feel that you are believing, but the lively hope fills you with joy and expectation of the King's coming. Praise the Lord! I want you to know that God has this experience in His mind for you.
I pray God the Holy Spirit that He will move you this way. I trust that you will be so reconciled to God that there is not one thing that would interfere with your possessing this lively hope.
How He loves us, hovers over us, rejoices in us! How the Lord by the Holy Spirit fills our cup full and running over (Ps. 23:5)! "The joy of the LORD is your strength" (Neh. 8:10). I hope you won't forget the lively hope. It is the purpose of God for your soul. It is wonderful. Hallelujah!
Thought for today: A lively hope is the opposite of a dead hope.
Excerpted from Smith Wigglesworth Devotional by Smith Wigglesworth, © 1999 by Whitaker House. Published by Whitaker House, New Kensington, PA. Used with permission. All rights reserved. www.whitakerhouse.com.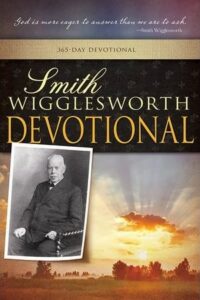 Smith Wigglesworth Devotional: 365 Day Devotional
By Whitaker House
Smith Wigglesworth was a man who took God at his word, and God used his faith as a model for others. Explore these daily truths from Scripture and the writings of the Apostle of Faith, and you'll quench your spiritual thirst, conquer defeating fears, be an effective soul winner, and see impossibilities turn into realities. 558 pages.
More Daily Devotions for May 7
Streams in the Desert by Mrs. Charles E. Cowman
Morning & Evening by Charles Spurgeon