Wigglesworth Devotional for May 6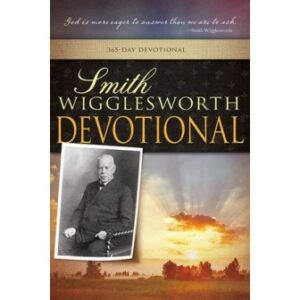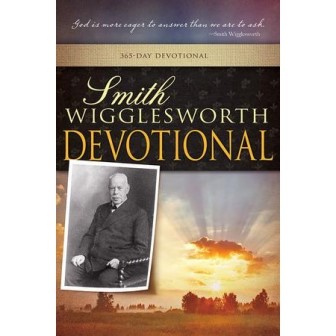 May 6
The Spirit Moves upon You
God so loved the world that He gave His only begotten Son, that whoever believes in Him should not perish but have everlasting life.
—John 3:16
Scripture reading: John 3:5-21
It does not matter what age you are. If I were to say to you, "Do you ever remember a time when the Spirit did not strive with you," it would be marvelous how many people would answer, "No." What do you call it? God bringing you in, His grace drawing you to Himself.
When I think of my own case, I recall that on my mother's and father's sides of the families there was no desire for God, yet in my very infancy I was strangely moved upon by the Spirit. At the age of eight, I was definitely saved, and when I was nine years old, I felt the Spirit come upon me, just as when I spoke in tongues. I was "elect according to the foreknowledge of God" (1 Pet. 1:2), and many have had the same experience.
It is a most blessed thought that we have a God of love, compassion, and grace, who does not will the death of even one sinner. God has made it possible for all men to be saved by causing Jesus, His well-beloved Son, to die for the sins of all people. It is true that He took our sins; it is true that He paid the price for the whole world; it is true that He gave Himself as a ransom for many (Matt. 20:28). And you say, "For whom?" "Whoever desires, let him take the water of life freely" (Rev. 22:17).
"What about those who do not receive His gift of salvation?" you ask. It takes their direct refusal of the blood of Jesus; they have to refuse to have Christ reign over them. It is "whoever desires" on this side and whoever does not on the other side. There are people living in the world who do not desire God's gift. Why do they respond this way? Because "the god of this age has blinded [them], who do not believe, lest the light of the gospel of the glory of Christ, who is the image of God, should shine on them" (2 Cor. 4:4).
Thought for today: Jesus is bigger than any assembly, yet He is small enough to fill every heart.
Excerpted from Smith Wigglesworth Devotional by Smith Wigglesworth, © 1999 by Whitaker House. Published by Whitaker House, New Kensington, PA. Used with permission. All rights reserved. www.whitakerhouse.com.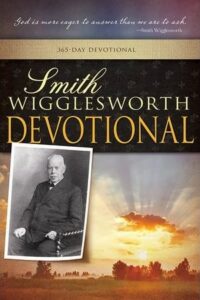 Smith Wigglesworth Devotional: 365 Day Devotional
By Whitaker House
Smith Wigglesworth was a man who took God at his word, and God used his faith as a model for others. Explore these daily truths from Scripture and the writings of the Apostle of Faith, and you'll quench your spiritual thirst, conquer defeating fears, be an effective soul winner, and see impossibilities turn into realities. 558 pages.
More Daily Devotions for May 6
Streams in the Desert by Mrs. Charles E. Cowman
Morning & Evening by Charles Spurgeon