Wigglesworth Devotional for May 4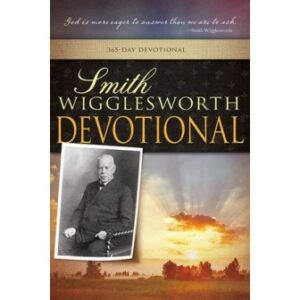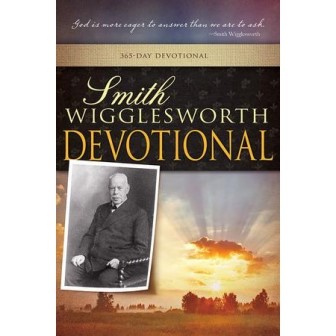 May 4
A Spirit of Mercy
Blessed are the merciful, for they shall obtain mercy.
—Matthew 5:7
Scripture reading: Hosea 6:1-6; Psalm 85:4-13
I pray that God will bring you to a death of self and a life of righteousness, which will please God in the Spirit. Thus we understand in some measure what God has for us in the seventh verse of Matthew 5: "Blessed are the merciful, for they shall obtain mercy."
I believe this is truly a spiritual condition, which is higher than the natural law. Sometimes when we talk about mercy, we think of being kind, amiable, or philanthropic toward others. We think those are respected positions. So they are, but the world has that. Beloved, we should have all that, but we should have much more. We will never understand the meaning of the mercy of Jesus until He fills us with Himself. My blessed Lord! Can there ever be one like Him? Can you think of such rarity, such beauty, such self-sacrifice? "Blessed are the merciful." You cannot be filled with the Lord and not be merciful. You cannot have the baptism with power without this supernatural mercy, this divine touch of heaven that stops satanic forces, frees the oppressed, and strengthens the helpless. This is the spirit that God wants to give us. Oh, for heaven to bend down upon us with this deep inward cry for a touch of Him, His majesty, His glory, His might, His power!
It is a very remarkable thing that the merciful always obtain mercy. Look at the measure of this spiritual life: first full, then pressed down, then shaken together, and then running over (Luke 6:38). This divine touch of heaven is lovely. It is the most charming thing on earth, sweeter than all. God wants you to have this new wine. It thrills the human heart. How it mightily sweeps you right into heaven!
I ask you all, needy souls, whatever you want, to "come boldly to the throne of grace" (Heb. 4:16). Come, and the Lord will bless you.
Thought for today: We must have heaven's riches to give to souls in poverty.
Excerpted from Smith Wigglesworth Devotional by Smith Wigglesworth, © 1999 by Whitaker House. Published by Whitaker House, New Kensington, PA. Used with permission. All rights reserved. www.whitakerhouse.com.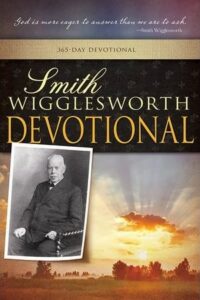 Smith Wigglesworth Devotional: 365 Day Devotional
By Whitaker House
Smith Wigglesworth was a man who took God at his word, and God used his faith as a model for others. Explore these daily truths from Scripture and the writings of the Apostle of Faith, and you'll quench your spiritual thirst, conquer defeating fears, be an effective soul winner, and see impossibilities turn into realities. 558 pages.
More Daily Devotions for May 4
Streams in the Desert by Mrs. Charles E. Cowman
Morning & Evening by Charles Spurgeon