Wigglesworth Devotional for May 31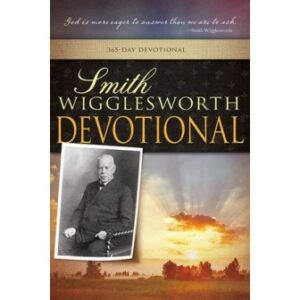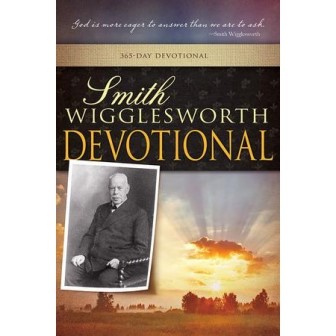 May 31
Faith Claims the Victory
[Through the] exceedingly great and precious promises…you may be partakers of the divine nature.
—2 Peter 1:4
Scripture reading: Philippians 3:1-15
The Lord has called us to share in His glory and power. As our faith claims His promises, we will see this truth evidenced. I remember one day I was holding a meeting. My uncle came to that meeting and said, "Aunt Mary would like to see you before she dies." I went to see her, and she was assuredly dying. I said, "Lord, can't You do something?" All I did was stretch out my hands and lay them on her. It seemed as though there was an immediate touch of the glory and power of the Lord. Aunt Mary cried, "It is going all over my body." That day she was made perfectly whole.
One day I was preaching, and a man brought a boy who was wrapped up in bandages. It was impossible for him to walk, so it was difficult for them to get him to the platform. They passed him over about six seats. The power of the Lord was present to heal, and it entered right into the child as I placed my hands on him. The child cried, "Daddy, it is going all over me." They took off the boy's bandages and found nothing wrong with him.
The Lord wants us to be walking letters of His Word. Jesus is the Word and is the power in us. It is His desire to work in and through us "for His good pleasure" (Phil. 2:13). We must believe that He is in us. There are boundless possibilities for us if we dare to act in God and dare to believe that the wonderful power of our living Christ will be made clear through us as we lay our hands on the sick in His name (Mark 16:18).
I feel the Holy Spirit is grieved with us when we know these things but do not do greater deeds for God. Does not the Holy Spirit show us wide-open doors of opportunity? Will we not let God lead us to greater things? Will we not believe God to take us on to greater demonstrations of His power?
Thought for today: Keep men's eyes off you, but get their eyes on the Lord.
Excerpted from Smith Wigglesworth Devotional by Smith Wigglesworth, © 1999 by Whitaker House. Published by Whitaker House, New Kensington, PA. Used with permission. All rights reserved. www.whitakerhouse.com.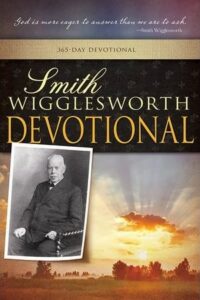 Smith Wigglesworth Devotional: 365 Day Devotional
By Whitaker House
Smith Wigglesworth was a man who took God at his word, and God used his faith as a model for others. Explore these daily truths from Scripture and the writings of the Apostle of Faith, and you'll quench your spiritual thirst, conquer defeating fears, be an effective soul winner, and see impossibilities turn into realities. 558 pages.
More Daily Devotions for May 31
Streams in the Desert by Mrs. Charles E. Cowman
Morning & Evening by Charles Spurgeon