Wigglesworth Devotional for May 30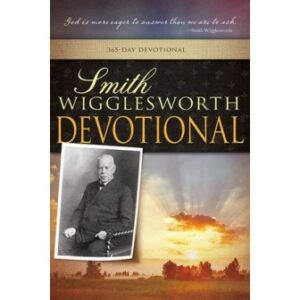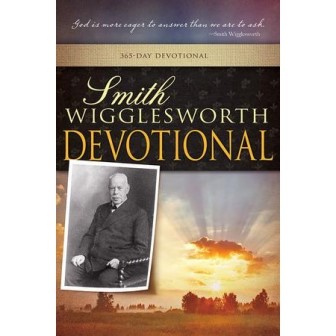 May 30
Holiness Opens the Door
Grace and peace be multiplied to you in the knowledge of God and of Jesus our Lord.
—2 Peter 1:2
Scripture reading: 2 Peter 1:1-11
Note that grace and peace are multiplied through the knowledge of God, but first our faith comes through the righteousness of God. Righteousness comes first and knowledge afterwards. It cannot be otherwise. If you expect any revelation of God apart from holiness, you will have only a mixture. Holiness opens the door to all the treasures of God.
He must first bring us to the place where we, like our Lord, "[love] righteousness and [hate] lawlessness" (Heb. 1:9), before He opens up to us these good treasures. When we "regard iniquity in [our hearts], the Lord will not hear" us (Ps. 66:18), and it is only as we are made righteous, pure, and holy through the precious blood of God's Son that we can enter into this life of holiness and righteousness in the Son. It is the righteousness of our Lord Himself made real in us as our faith remains in Him.
After I was baptized with the Holy Spirit, the Lord gave me a blessed revelation. I saw Adam and Eve turned out of the Garden for their disobedience. They were unable to partake of the Tree of Life, for the cherubim with flaming sword kept them away from this tree. When I was baptized, I saw that I had begun to eat of this Tree of Life, and I saw that the flaming sword surrounded it. It was there to keep the Devil away. How marvelously He keeps us so that the Wicked One cannot touch us. I see a place in God where Satan cannot come. We are "hidden with Christ in God" (Col. 3:3). He invites us all to come and share this wonderful hidden place. We dwell "in the secret place of the Most High" and "abide under the shadow of the Almighty" (Ps. 91:1). God has this place for you in this blessed realm of grace.
Thought for today: Oh, what privileges are ours when we are born of God!
Excerpted from Smith Wigglesworth Devotional by Smith Wigglesworth, © 1999 by Whitaker House. Published by Whitaker House, New Kensington, PA. Used with permission. All rights reserved. www.whitakerhouse.com.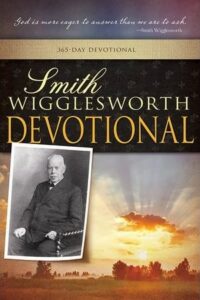 Smith Wigglesworth Devotional: 365 Day Devotional
By Whitaker House
Smith Wigglesworth was a man who took God at his word, and God used his faith as a model for others. Explore these daily truths from Scripture and the writings of the Apostle of Faith, and you'll quench your spiritual thirst, conquer defeating fears, be an effective soul winner, and see impossibilities turn into realities. 558 pages.
More Daily Devotions for May 30
Streams in the Desert by Mrs. Charles E. Cowman
Morning & Evening by Charles Spurgeon