Wigglesworth Devotional for May 3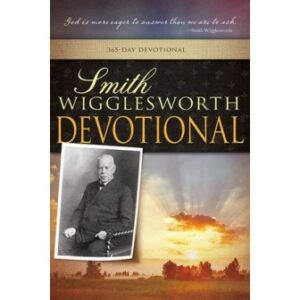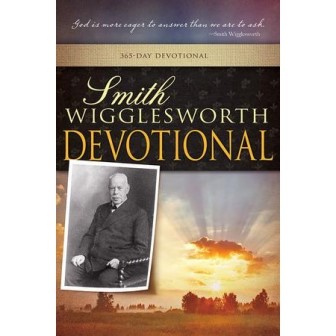 May 3
A Spirit of Hunger and Thirst
Blessed are those who hunger and thirst for righteousness, for they shall be filled.
—Matthew 5:6
Scripture reading: Hebrews 1:8-9; 2:1-18
The Beatitudes of the Spirit are truly lovely. We must emphasize that God will not fail to fill us. No man can "hunger and thirst after righteousness" unless God has put the desire in him. This righteousness is the righteousness of Jesus.
In 1 John 5:4-5, we find these verses: "This is the victory that has overcome the world; our faith. Who is he who overcomes the world, but he who believes that Jesus is the Son of God?" Righteousness is more than paying our way. We hear someone say, "Oh, I never do anything wrong to anybody. I always pay my way." This is simply life in the flesh, but there is a higher "law of the Spirit of life in Christ Jesus" (Rom. 8:2). I must see that Jesus is my perfect righteousness. He came by the power of God:
For what the law could not do in that it was weak through the flesh, God did by sending His own Son in the likeness of sinful flesh, on account of sin: He condemned sin in the flesh. (Rom. 8:3)
But the divine touches of heaven never leave you stationary but rather increase your thirst and appetite for greater things. Something within makes you press on until you are empty of everything else so that you may be filled with what God is pressing in. This righteousness is a walk with God and a divine inheritance. It is seeking the face of Jesus until you cannot be satisfied without drinking of His Spirit and being overflowed continually with His blessings. I cannot be satisfied without Christ's righteousness. He gives us thirst for the immensity of God's power. It is a divine problem that is solved in only one way: having Him.
Thought for today: Having Him, we have all things.
Excerpted from Smith Wigglesworth Devotional by Smith Wigglesworth, © 1999 by Whitaker House. Published by Whitaker House, New Kensington, PA. Used with permission. All rights reserved. www.whitakerhouse.com.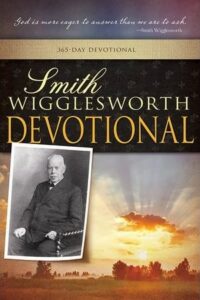 Smith Wigglesworth Devotional: 365 Day Devotional
By Whitaker House
Smith Wigglesworth was a man who took God at his word, and God used his faith as a model for others. Explore these daily truths from Scripture and the writings of the Apostle of Faith, and you'll quench your spiritual thirst, conquer defeating fears, be an effective soul winner, and see impossibilities turn into realities. 558 pages.
More Daily Devotions for May 3
Streams in the Desert by Mrs. Charles E. Cowman
Morning & Evening by Charles Spurgeon