Wigglesworth Devotional for May 29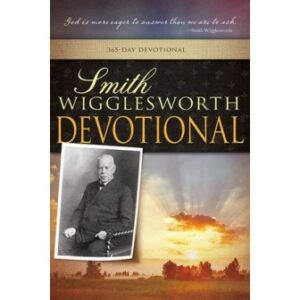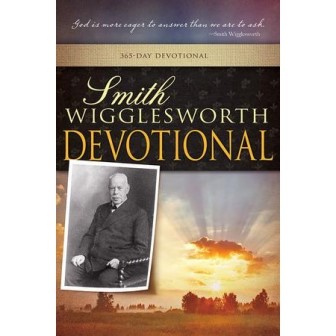 May 29
The Mirror of Faith
But he who looks into the perfect law of liberty and continues in it and is not a forgetful hearer but a doer of the work, this one will be blessed in what he does.
—James 1:25
Scripture reading: Daniel 3:10-30
God's Word is "from everlasting to everlasting" (Ps. 90:2). His Word cannot fail. God's Word is true, and when we rest in its truth, what mighty results we can get. Faith never looks in the mirror. The mirror of faith is the perfect law of liberty.
To the man who looks into this perfect law of God, all darkness is removed. He sees his completeness in Christ. There is no darkness in faith. Darkness is only in nature. Darkness exists when the natural replaces the divine.
Grace and peace are multiplied to us through a knowledge of God and of Jesus Christ. As we really know our God and Savior, we will have peace multiplied to us like the multiplied fires of ten thousand Nebuchadnezzars. Our faith will increase even though we are put into a den of lions, and we will live with joy in the middle of the whole thing.
What was the difference between Daniel and the king that night when Daniel was put into the den of lions? Daniel's faith was certain, but the king's was experimental. The king came around the next morning and cried, "Daniel, servant of the living God, has your God, whom you serve continually, been able to deliver you from the lions?" (Dan. 6:20). Daniel answered, "My God sent His angel and shut the lions" mouths" (v. 22). The thing was done. It was done when Daniel prayed with his windows open toward heaven. Prayer links us to our lovely God, our abounding God, our multiplying God. Oh, I love Him. He is so wonderful!
Thought for today: All our victories are won before we go into the fight.
Excerpted from Smith Wigglesworth Devotional by Smith Wigglesworth, © 1999 by Whitaker House. Published by Whitaker House, New Kensington, PA. Used with permission. All rights reserved. www.whitakerhouse.com.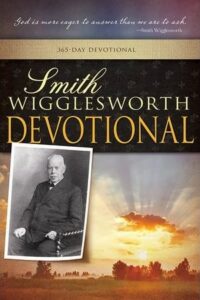 Smith Wigglesworth Devotional: 365 Day Devotional
By Whitaker House
Smith Wigglesworth was a man who took God at his word, and God used his faith as a model for others. Explore these daily truths from Scripture and the writings of the Apostle of Faith, and you'll quench your spiritual thirst, conquer defeating fears, be an effective soul winner, and see impossibilities turn into realities. 558 pages.
More Daily Devotions for May 29
Streams in the Desert by Mrs. Charles E. Cowman
Morning & Evening by Charles Spurgeon