Wigglesworth Devotional for May 28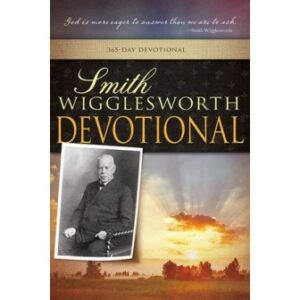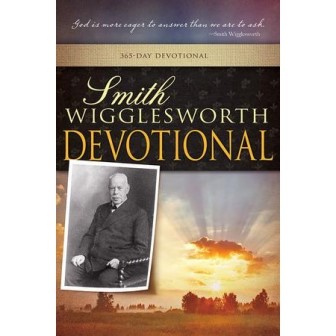 May 28
Eyes of Faith
Jesus went about…teaching…preaching…and healing.
—Matthew 4:23
Scripture reading: Isaiah 58:8-12
One day, a young woman from a place called Ramsbottom came to be healed of an enlargement of her thyroid gland. Before she came she said, "I am going to be healed of this goiter, Mother." After one meeting she came forward and was prayed for. The next meeting she got up and testified that she had been wonderfully healed. She said, "I will be so happy to go and tell Mother about my healing."
She went to her home and testified to her wonderful healing. The next year when we were having the convention, she came again. From a human perspective, it looked as though the goiter was just as big as ever, but that young woman was believing God. Soon she was on her feet giving her testimony, saying, "I was here last year, and the Lord wonderfully healed me. I want to tell you that this has been the best year of my life." She seemed to be greatly blessed in that meeting, and she went home to testify more strongly than ever that the Lord had healed her.
She believed God. The third year, she was at the meeting again, and some people who looked at her said, "How big that goiter has become!" But when the time came for testimonies, she was on her feet and testified, "Two years ago, the Lord gloriously healed me of a goiter. I had a most wonderful healing. It is grand to be healed by the power of God." That day someone questioned her and said, "People will think there is something the matter with you. Why don't you look in the mirror? You will see that your goiter is bigger than ever." The young woman went to the Lord about it and said, "Lord, You so wonderfully healed me two years ago. Won't You show all the people that You healed me?" She went to sleep peacefully that night still believing God. When she came down the next day, there was not a trace or a mark of that goiter.
Thought for today: A faint heart can never have a gift. Two things are essential: first, love; second, determination — a boldness of faith that will cause God to fulfill His Word.
Excerpted from Smith Wigglesworth Devotional by Smith Wigglesworth, © 1999 by Whitaker House. Published by Whitaker House, New Kensington, PA. Used with permission. All rights reserved. www.whitakerhouse.com.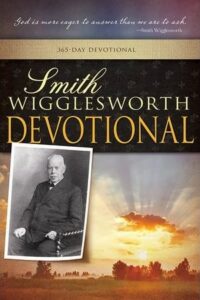 Smith Wigglesworth Devotional: 365 Day Devotional
By Whitaker House
Smith Wigglesworth was a man who took God at his word, and God used his faith as a model for others. Explore these daily truths from Scripture and the writings of the Apostle of Faith, and you'll quench your spiritual thirst, conquer defeating fears, be an effective soul winner, and see impossibilities turn into realities. 558 pages.
More Daily Devotions for May 28
Streams in the Desert by Mrs. Charles E. Cowman
Morning & Evening by Charles Spurgeon