Wigglesworth Devotional for May 27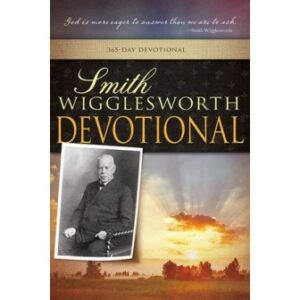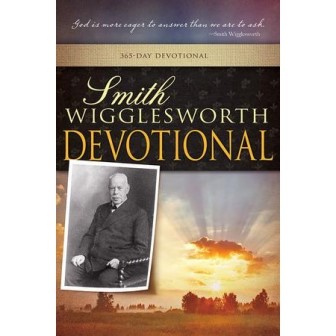 May 27
Faith like Abraham
To those who have obtained like precious faith with us by the righteousness of our God and Savior Jesus Christ.
—2 Peter 1:1
Scripture reading: John 6:22-51
As we are filled with the Holy Spirit, God purposes that like our Lord, we should love righteousness and hate lawlessness. There is a place for us in Christ Jesus where we are no longer under condemnation but where the heavens are always open to us. God has a realm of divine life opening up to us where there are boundless possibilities, limitless power, and untold resources. We have victory over all the power of the Devil. As we are filled with the desire to press on into this life of true holiness, desiring only the glory of God, nothing can hinder our true advancement.
Through faith, we realize that we have a blessed and glorious union with our risen Lord. When He was on earth, Jesus told us, "I am in the Father and the Father in Me" (John 14:11). "The Father who dwells in Me does the works" (v. 10). And He prayed to His Father, not only for His disciples, but also for those who would believe on Him through their testimonies: "That they all may be one, as You, Father, are in Me, and I in You; that they also may be one in Us, that the world may believe that You sent me" (John 17:21). What an inheritance is ours when the very nature, the very righteousness, the very power of the Father and the Son are made real in us. This is God's purpose, and as, we take hold of the purpose by faith, we will always be conscious that "He who is in [us] is greater than he who is in the world" (1 John 4:4). The purpose of all Scripture is to move us to this wonderful and blessed elevation of faith where our constant experience is the manifestation of God's life and power through us.
Peter went on writing to those who had obtained "like precious faith," saying, "Grace and peace be multiplied to you in the knowledge of God and of Jesus our Lord" (2 Pet. 1:2). We can have the multiplication of this grace and peace only as we live in the realm of faith. Abraham reached the place where he became a "friend of God" because he "believed God" (James 2:23). He "believed God, and it was accounted to him for righteousness" (v. 23). Righteousness was credited to him on no other ground than that he "believed God." Can this be true of anybody else? Yes, it can be true for every person in the whole wide world who is saved and is blessed along with faithful Abraham.
Some people are anxious because, when they are prayed for, the thing that they are expecting does not happen right then. They say they believe, but you can see that they are really in turmoil from their unbelief. Abraham believed God. You can hear him saying to Sarah, "Sarah, there is no life in you, and there is nothing in me; but God has promised us a son, and I believe God." That kind of faith is a joy to our Father in heaven.
Thought for today: When we believe God, there is no telling where the blessings of our faith will end.
Excerpted from Smith Wigglesworth Devotional by Smith Wigglesworth, © 1999 by Whitaker House. Published by Whitaker House, New Kensington, PA. Used with permission. All rights reserved. www.whitakerhouse.com.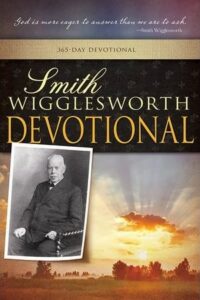 Smith Wigglesworth Devotional: 365 Day Devotional
By Whitaker House
Smith Wigglesworth was a man who took God at his word, and God used his faith as a model for others. Explore these daily truths from Scripture and the writings of the Apostle of Faith, and you'll quench your spiritual thirst, conquer defeating fears, be an effective soul winner, and see impossibilities turn into realities. 558 pages.
More Daily Devotions for May 27
Streams in the Desert by Mrs. Charles E. Cowman
Morning & Evening by Charles Spurgeon