Wigglesworth Devotional for May 26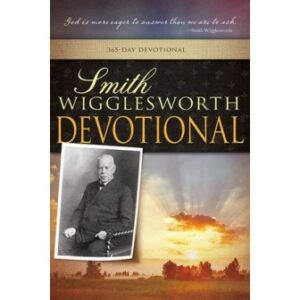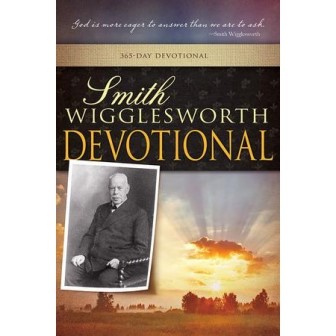 May 26
Paid in Full
The Son of Man has come to seek and to save that which was lost.
—Luke 19:10
Scripture reading: Mark 2:1-12
I tell you, friends, that since the day that Christ's blood was shed, since the day of His atonement, He has paid the price to meet all the world's needs and its cries of sorrow. Truly Jesus has met the needs of broken hearts and sorrowful spirits, withered limbs and broken bodies. God's dear Son paid the debt for all, for He "took our infirmities and bore our sicknesses" (Matt. 8:17). He was "in all points tempted as we are, yet without sin" (Heb. 4:15). I rejoice to bring Him to you today, even though it is in my crooked Yorkshire speech, and say to you that He is the only Jesus; He is the only plan; He is the only life; He is the only help; but thank God, He has triumphed to the utmost. He heals all who come to Him.
As the paralyzed man was lowered through the roof, there was a great commotion, and all the people gazed up at this strange sight. We read, "When Jesus saw their faith, He said to the paralytic, 'Son, your sins are forgiven you'" (Mark 2:5). What had the forgiveness of sins to do with the healing of this man? It had everything to do with it. Sin is at the root of disease. May the Lord cleanse us from outward sin and from inbred sin and take away all that hinders the power of God to work through us.
"Some of the scribes were sitting there and reasoning in their hearts" (v. 6). They asked, "Who can forgive sins but God alone?" (v. 7). But the Lord answered the thoughts of their hearts by saying,
Which is easier, to say to the paralytic, "Your sins are forgiven you," or to say, "Arise, take up your bed and walk"? But that you may know that the Son of Man has power on earth to forgive sins; He said to the paralytic, "I say to you, arise, take up your bed, and go to your house." (Mark 2:9–11)
Jesus healed that man. He saw also the faith of the four men. There is something in this for us today. Many people will not be saved unless some of you are used to stir them up. Remember that you are your "brother's keeper" (Gen. 4:9). When these men carried the paralyzed man, they pressed through until he could hear the voice of the Son of God, and liberty came to the captive. The man became strong by the power of God, arose, took up his bed, and went forth before them all.
I have seen wonderful things like this accomplished by the power of God. We must never think about our God in small ways. He spoke the word one day and made the world. That is the kind of God we have, and He is just the same today. There is no change in Him. He is lovely and precious above all thought and comparison. There is none like Him.
Thought for today: We must take our brother to Jesus.
Excerpted from Smith Wigglesworth Devotional by Smith Wigglesworth, © 1999 by Whitaker House. Published by Whitaker House, New Kensington, PA. Used with permission. All rights reserved. www.whitakerhouse.com.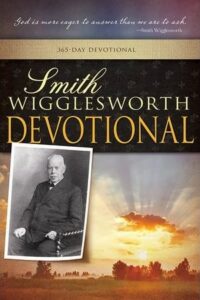 Smith Wigglesworth Devotional: 365 Day Devotional
By Whitaker House
Smith Wigglesworth was a man who took God at his word, and God used his faith as a model for others. Explore these daily truths from Scripture and the writings of the Apostle of Faith, and you'll quench your spiritual thirst, conquer defeating fears, be an effective soul winner, and see impossibilities turn into realities. 558 pages.
More Daily Devotions for May 26
Streams in the Desert by Mrs. Charles E. Cowman
Morning & Evening by Charles Spurgeon