Wigglesworth Devotional for May 24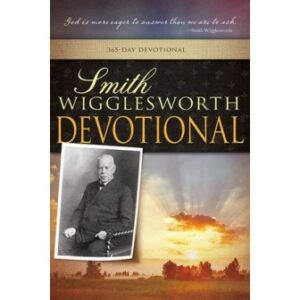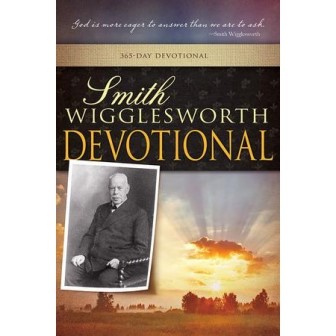 May 24
Pressing Through
We never saw anything like this!
—Mark 2:12
Scripture reading: Mark 2:1-17
If anything stirs me in my life, it is words such as these: "We never saw anything like this!" These words were spoken following the healing of a paralyzed man. His four friends removed a portion of the roof in order to "let down the bed on which the paralytic was lying" (Mark 2:4). Jesus healed the man, and "immediately he arose, took up the bed, and went out in the presence of them all" (v. 12).
It is an ideal thing to get people to believe that when they ask, they will receive (Matt. 21:22). But how could it be otherwise? It must be so when God says it. Now we have a beautiful word brought before us in the case of this paralyzed man, helpless and so weak that he could not help himself get to Jesus. Four men, whose hearts were full of compassion, carried the man to the house, but the house was full. Oh, I can see that house today as it was filled, jammed, and crammed. There was no room, even by the door. It was crowded inside and out.
Something should happen all the time to cause people to say, "We never saw anything like that." God is dissatisfied with stationary conditions. He opens the storehouse of the Most High, "the unsearchable riches of Christ" (Eph. 3:8), to us. God wants to move us into this divine position so that we are completely new creations (2 Cor. 5:17). You know that "the flesh profits nothing" (John 6:63). Paul says in Romans that "the carnal mind is enmity against God; for it is not subject to the law of God, nor indeed can be" (Rom. 8:7). As we cease to live in the old life and come to know the resurrection power of the Lord, we enter a place of rest, faith, joy, peace, blessing, and life everlasting. Glory to God!
May the Lord give us a new vision of Himself and fresh touches of divine life. May His presence shake off all that remains of the old life and bring us fully into His newness of life. May He reveal to us the greatness of His will concerning us, for there is no one who loves us like He does. Yes, beloved, there is no love like His, no compassion like His. He is filled with compassion and never fails to take those who will fully obey Him into the Promised Land.
Thought for today: So many people stop at the doorway when God in His great plan is inviting them into His treasury.
Excerpted from Smith Wigglesworth Devotional by Smith Wigglesworth, © 1999 by Whitaker House. Published by Whitaker House, New Kensington, PA. Used with permission. All rights reserved. www.whitakerhouse.com.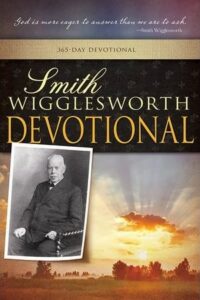 Smith Wigglesworth Devotional: 365 Day Devotional
By Whitaker House
Smith Wigglesworth was a man who took God at his word, and God used his faith as a model for others. Explore these daily truths from Scripture and the writings of the Apostle of Faith, and you'll quench your spiritual thirst, conquer defeating fears, be an effective soul winner, and see impossibilities turn into realities. 558 pages.
More Daily Devotions for May 24
Streams in the Desert by Mrs. Charles E. Cowman
Morning & Evening by Charles Spurgeon