Wigglesworth Devotional for May 23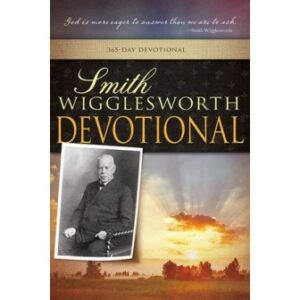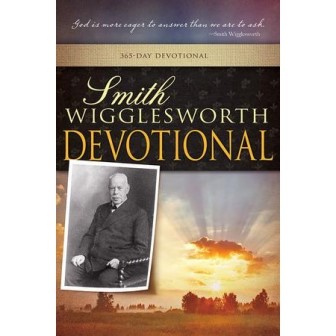 May 23
God Is with You
No temptation has overtaken you except such as is common to man; but God is faithful, who will not allow you to be tempted beyond what you are able, but with the temptation will also make the way of escape, that you may be able to bear it.
—1 Corinthians 10:13
Scripture reading: Romans 8:31-39
Dare you take your inheritance from God? Dare you believe God? Dare you stand on the record of His Word? What is the record? If you will believe, you will see the glory of God. You will be sifted as wheat. You will be tested as though some strange thing tried you. You will be put in places where you will have to put your whole trust in God.
Every trial is to bring you to a greater position in God. The trial that tries your faith will take you on to the place where you will know that the faith of God will be forthcoming in the next test. No man is able to win any victory except through the power of the risen Christ within him. You will never be able to say, "I did this or that." You will desire to give God the glory for everything.
If you are sure of your ground, if you are counting on the presence of the living Christ within, you can laugh when you see things getting worse. God wants you to be settled and grounded in Christ and to become steadfast and unmoveable in Him. The Lord Jesus said, "I have a baptism to be baptized with, and how distressed I am till it is accomplished!" (Luke 12:50). Assuredly, He was obedient to the will of His Father in Gethsemane, in the judgment hall, and, after that, on the cross, where He, "through the eternal Spirit offered Himself without spot to God" (Heb. 9:14). God will take us right on in like manner, and the Holy Spirit will lead every step of the way. God led Him right through to the empty tomb, to the glory of the Ascension, to a place on the throne.
Thought for today: The Son of God will never be satisfied until He has us with Himself, sharing His glory and sharing His throne.
Excerpted from Smith Wigglesworth Devotional by Smith Wigglesworth, © 1999 by Whitaker House. Published by Whitaker House, New Kensington, PA. Used with permission. All rights reserved. www.whitakerhouse.com.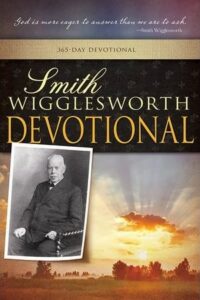 Smith Wigglesworth Devotional: 365 Day Devotional
By Whitaker House
Smith Wigglesworth was a man who took God at his word, and God used his faith as a model for others. Explore these daily truths from Scripture and the writings of the Apostle of Faith, and you'll quench your spiritual thirst, conquer defeating fears, be an effective soul winner, and see impossibilities turn into realities. 558 pages.
More Daily Devotions for May 23
Streams in the Desert by Mrs. Charles E. Cowman
Morning & Evening by Charles Spurgeon