Wigglesworth Devotional for May 22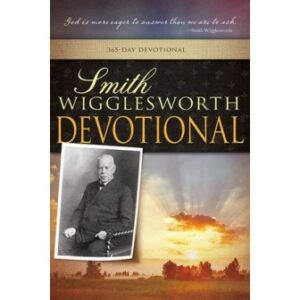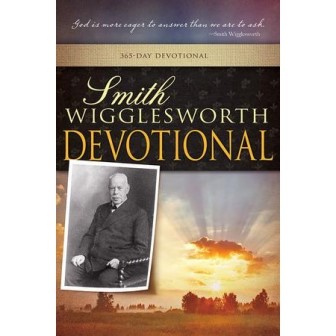 May 22
What Is Inside Will Come Out
As in water face reflects face, so a man's heart reveals the man.
—Proverbs 27:19
Scripture reading: Matthew 15:1-20
We praise God that our glorious Jesus is the risen Christ. Those of us who have tasted the power of the indwelling Spirit know something about how the hearts of those two disciples burned as they walked to Emmaus with the risen Lord as their companion. (See Luke 24:13–32.)
Note the words of Acts 4:31: "And when they had prayed, the place where they were assembled together was shaken." There are many churches where they never pray the kind of prayer that you read of here. A church that does not know how to pray and to shout will never be shaken. If you live in a place like that, you might as well write over the threshold: "Ichabod" — "The glory has departed from Israel!" (1 Sam. 4:21). It is only when men have learned the secret of prayer, power, and praise that God comes forth. Some people say, "Well, I praise God inwardly," but if your heart is full of praise, you will have to let the praise come out.
The inner working of the power of God must come first. It is He who changes the heart and transforms the life. Before there is any real outward evidence, there must be the inflow of divine life. Sometimes I say to people, "You weren't at the meeting the other night." They reply, "Oh, yes, I was there in spirit." I say to them, "Well, next time come with your body also. We don't want a lot of spirits here and no bodies. We want you to come and get filled with God." When all the people come and pray and praise as did these early disciples, there will be something happening. People who come will catch fire, and they will want to come again. But they will have no use for a place where everything has become formal, dry, and dead.
The power of Pentecost came in order to loose men. God wants us to be free. Men and women are tired of imitations; they want reality; they want to see people who have the living Christ within, who are filled with Holy Spirit power.
Thought for today: The shout cannot come out unless it is within.
Excerpted from Smith Wigglesworth Devotional by Smith Wigglesworth, © 1999 by Whitaker House. Published by Whitaker House, New Kensington, PA. Used with permission. All rights reserved. www.whitakerhouse.com.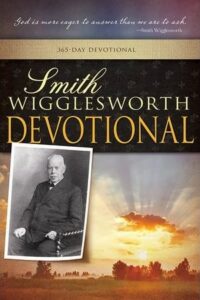 Smith Wigglesworth Devotional: 365 Day Devotional
By Whitaker House
Smith Wigglesworth was a man who took God at his word, and God used his faith as a model for others. Explore these daily truths from Scripture and the writings of the Apostle of Faith, and you'll quench your spiritual thirst, conquer defeating fears, be an effective soul winner, and see impossibilities turn into realities. 558 pages.
More Daily Devotions for May 22
Streams in the Desert by Mrs. Charles E. Cowman
Morning & Evening by Charles Spurgeon