Wigglesworth Devotional for May 20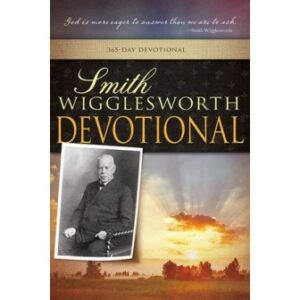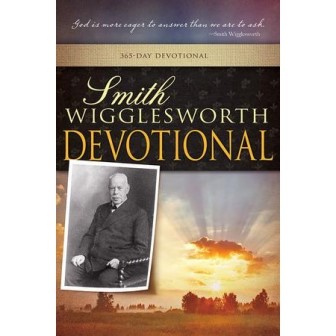 May 20
Standing Firm through Trials
But who can endure the day of His coming? And who can stand when He appears? For He is like a refiner's fire and like launderer's soap.
—Malachi 3:2
Scripture reading: Malachi 3
Praising God in a meeting is a different thing than thanking Him for the trials you face in your life. There must be no perishing though we are tried by fire. What is going to appear at the appearing of Jesus? Faith! Your heart will be established by the grace of the Spirit, which doesn't crush, but refines; doesn't destroy, but enlarges. Oh, beloved, the Enemy is a defeated foe, and Jesus not only conquers but also displays the spoils of His conquest. The pure in heart will see God (Matt. 5:8). "If therefore your eye is good, your whole body will be full of light" (Matt. 6:22).
What is it? It is loyalty to the Word by the power of the blood. You know your inheritance within you is more powerful than all that is without. How many have gone to the stake and through fiery persecution? Did they desire it? Faith tried by fire had power to stand all ridicule, all slander. We need to have the faith of the Son of God, "who for the joy that was set before Him endured the cross" (Heb. 12:2). Oh, the joy of pleasing Him!
No trial, no darkness, nothing is too hard for me. If only I may see the image of my Lord again and again. In the melting pot, He removes the skimmings until His face is seen. When the metal reflects Him, it is pure. Who is looking into our hearts? Who is the Refiner? My Lord. He will remove only what will hinder. Oh, I know the love of God is working in my heart.
Thought for today: You will do more in one year if you are really filled with the Holy Spirit than you could do in fifty years apart from Him.
Excerpted from Smith Wigglesworth Devotional by Smith Wigglesworth, © 1999 by Whitaker House. Published by Whitaker House, New Kensington, PA. Used with permission. All rights reserved. www.whitakerhouse.com.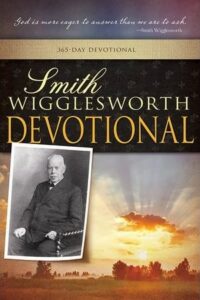 Smith Wigglesworth Devotional: 365 Day Devotional
By Whitaker House
Smith Wigglesworth was a man who took God at his word, and God used his faith as a model for others. Explore these daily truths from Scripture and the writings of the Apostle of Faith, and you'll quench your spiritual thirst, conquer defeating fears, be an effective soul winner, and see impossibilities turn into realities. 558 pages.
More Daily Devotions for May 20
Streams in the Desert by Mrs. Charles E. Cowman
Morning & Evening by Charles Spurgeon