Wigglesworth Devotional for May 19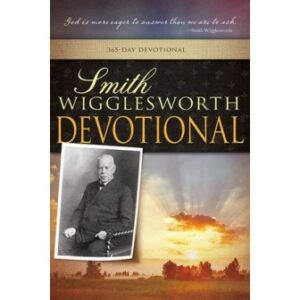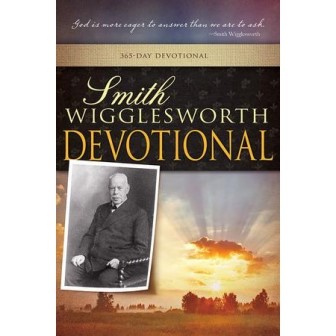 May 19
Our Place Is Reserved
In My Father's house are many mansions; if it were not so, I would have told you. I go to prepare a place for you.
—John 14:2
Scripture reading: John 14:1-24
Jesus has prepared a beautiful place for us, and we will have no fear of anyone else taking it; it is reserved. When I went to certain meetings, I would have a reserved seat. I could walk in at any time, and my seat would be unoccupied. What is good about having a reservation? You have a place where you can see Him; it is the very seat you would have chosen. He knows just what you want! He has designed the place for you. Because of His love, you will have joy instead of discord throughout eternity. Will you be there? Is it possible to miss it? We "are kept by the power of God through faith for salvation ready to be revealed in the last time" (1 Pet. 1:5).
What is distinctive about it? It will be the fullness of perfection, the ideal of love. The poor in spirit, the mourners, the meek, the hungry and thirsty, the merciful, the pure — all will be ready to be revealed at the appearing of Jesus Christ. You could not remain there unless you had experienced His purifying, perfecting, and establishing. You will be ready when His perfect will has been worked out in you. When you are refined enough, you will go.
But there is something to be done yet to establish you, to make you purer. A great price has been paid: "The genuineness of your faith…[is] much more precious than gold that perishes" (v. 7). And we must give all and yield all as our Great Refiner puts us in the melting pot again and again. He does this so that we will lose the chaff (Matt. 3:12), so that the pure gold of His presence will be clearly seen, and His glorious image will be reflected.
Thought for today: We must be steadfast and immovable, until all His purposes are worked out.
Excerpted from Smith Wigglesworth Devotional by Smith Wigglesworth, © 1999 by Whitaker House. Published by Whitaker House, New Kensington, PA. Used with permission. All rights reserved. www.whitakerhouse.com.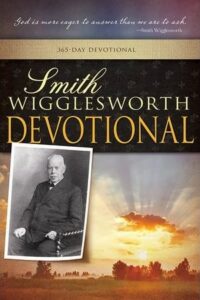 Smith Wigglesworth Devotional: 365 Day Devotional
By Whitaker House
Smith Wigglesworth was a man who took God at his word, and God used his faith as a model for others. Explore these daily truths from Scripture and the writings of the Apostle of Faith, and you'll quench your spiritual thirst, conquer defeating fears, be an effective soul winner, and see impossibilities turn into realities. 558 pages.
More Daily Devotions for May 19
Streams in the Desert by Mrs. Charles E. Cowman
Morning & Evening by Charles Spurgeon