Wigglesworth Devotional for May 17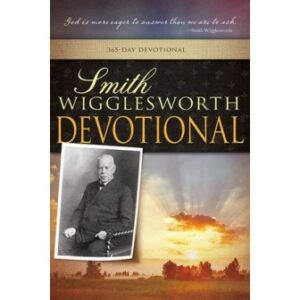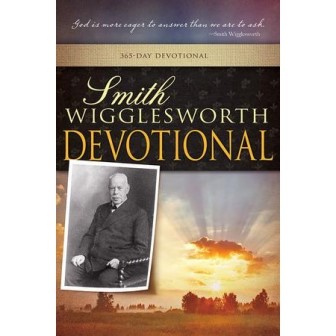 May 17
Room for Jesus
She…laid Him in a manger, because there was no room for them in the inn.
—Luke 2:7
Scripture reading: 1 Thessalonians 4:1-12
Jesus said, "Foxes have holes and birds of the air have nests, but the Son of Man has nowhere to lay His head" (Matt. 8:20). Is this true? Yes, but at the same time, it is not true. He could have had a dozen beds. Then why did He not use them? For the simple reason that the people loved Jesus and wanted Him, yet they dared not have Him in their homes. If He would go to their homes, such convicting truths would fall from His lips that they could not stand in His presence. They wanted this holy, lovely Jesus, this beautiful Nazarene, and yet they did not want Him. Thus the Son of Man did not have any place to lay His head, so He spent His nights on the Mount of Olives.
The centurion said, "Lord, I am not worthy that You should come under my roof. But only speak a word, and my servant will be healed" (v. 8). The centurion knew that Jesus did not have to be physically present to heal the sick servant. He believed that just a word from Jesus would be sufficient. Jesus was amazed at this man's faith, and He told the centurion, "Go your way; and as you have believed, so let it be done for you" (v. 13). The servant was healed as Jesus spoke.
But some do not want Jesus to come to their homes, and it is not because they have such great faith. They do not want Him to come because of the changes they would have to make in their lives. They know that if Jesus were to live in their hearts, their lives would be totally transformed. Many refuse salvation because they know they cannot continue to live in the same old ways; therefore, they do not invite Christ to their homes. Beloved, let us not be afraid to ask Him to come in to stay. Ask Him to give you grace to come to Him. He is not looking at our unworthiness, but at His worthiness. My whole heart cries out to God that I might touch Him afresh.
Thought for today: It is only a step to Jesus.
Excerpted from Smith Wigglesworth Devotional by Smith Wigglesworth, © 1999 by Whitaker House. Published by Whitaker House, New Kensington, PA. Used with permission. All rights reserved. www.whitakerhouse.com.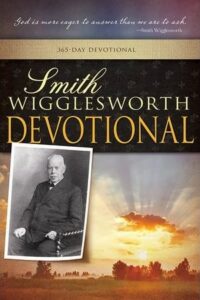 Smith Wigglesworth Devotional: 365 Day Devotional
By Whitaker House
Smith Wigglesworth was a man who took God at his word, and God used his faith as a model for others. Explore these daily truths from Scripture and the writings of the Apostle of Faith, and you'll quench your spiritual thirst, conquer defeating fears, be an effective soul winner, and see impossibilities turn into realities. 558 pages.
More Daily Devotions for May 17
Streams in the Desert by Mrs. Charles E. Cowman
Morning & Evening by Charles Spurgeon