Wigglesworth Devotional for May 16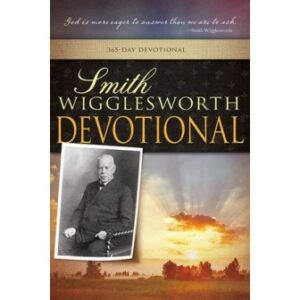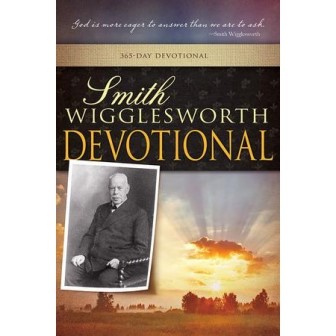 May 16
Supernatural Fullness
The thief does not come except to steal, and to kill, and to destroy. I have come that they may have life, and that they may have it more abundantly.
—John 10:10
Scripture reading: Romans 8:1-17
If I cannot make a person who is suffering from disease righteously indignant against that condition, I cannot help him. If I can make every sufferer know that suffering, disease, and all these things are the workings of the Devil, I can help him.
If you can see that the Devil is after you, to kill you for all he is worth, believe that Christ is enthroned in your heart to destroy the very principles of the Devil in every way. Have the reality of this; build upon it by perfect soundness until you are in the place of perfect bliss, for to know Christ is perfect bliss. Be so built in Him that you are not afraid of evil. You must have a fullness that presses out beyond; you must have a life that is full of divine power; you must have a mind that is perfectly in Christ; you must cease to be natural and begin to be supernatural.
Are you ready to be so changed by God that you will never have this human fear anymore? Remember that "perfect love casts out fear" (1 John 4:18).
Step into the full tide of the life of the manifestation of God. Your new nature has no corruption in it. Eternal life is not just during your lifetime; it is forever. You are regenerated by the power of the Word of God, and it is in you as an incorruptible force, taking you on from victory to victory until death itself can be overcome, until sin has no authority, until disease could not be in the body. This is a living fact by the Word of God.
Right in this present moment, there is "no condemnation" (Rom. 8:1). This law of the Spirit of life is a law in the body; it is a law of eternity; it is a law of God, a new law. It is not the law of the Ten Commandments, but a law of life in the body, changing you until there is no sin power, no disease power, and no death power.
You who desire to go a thousand miles through faith, beyond what you have ever gone before, leap into it. Believe that the blood of Christ makes you clean; believe that you have come into resurrection life. Believe it!
Trying is an effort, whereas believing is a fact. Don't join the Endeavor Society, but come into the Faith Society, and you will leap into the promises of God, which are "Yes" and "Amen" (2 Cor. 1:20) to all who believe.
Don't look down your nose and murmur anymore. Have a rejoicing spirit; get the praise of God in your heart; go forth from victory to victory; rise in faith, and believe it. You must not live in yourself; you must live in Christ. "Set your mind on things above" (Col. 3:2), and keep your whole spirit alive in God. Let your inheritance be so full of divine life that you live above the world and all its thoughts and cares.
Thought for today: God is on His throne and can take you a thousand miles in a moment. Have faith to jump into His supernatural plan.
Excerpted from Smith Wigglesworth Devotional by Smith Wigglesworth, © 1999 by Whitaker House. Published by Whitaker House, New Kensington, PA. Used with permission. All rights reserved. www.whitakerhouse.com.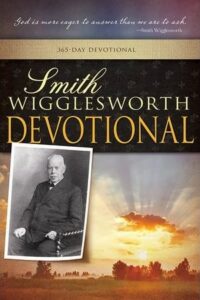 Smith Wigglesworth Devotional: 365 Day Devotional
By Whitaker House
Smith Wigglesworth was a man who took God at his word, and God used his faith as a model for others. Explore these daily truths from Scripture and the writings of the Apostle of Faith, and you'll quench your spiritual thirst, conquer defeating fears, be an effective soul winner, and see impossibilities turn into realities. 558 pages.
More Daily Devotions for May 16
Streams in the Desert by Mrs. Charles E. Cowman
Morning & Evening by Charles Spurgeon