Wigglesworth Devotional for May 14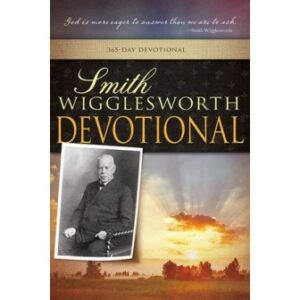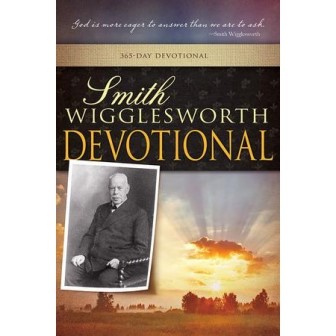 May 14
Persecution after Baptism
They were filled with indignation, and laid their hands on the apostles and put them in the common prison.
—Acts 5:17-18
Scripture reading: Acts 5:12-42
People were scattered, and persecution had come. God knows — I say it reverently — that we never make progress when life is easy. You may settle down in your ease and miss the great plan of God.
A man may be saved for many years without knowing much about persecution. A man may be sanctified for many years without knowing much about persecution. But it is impossible to be baptized with the Holy Spirit without entering into persecution.
The disciples had a wonderful time when they were with Jesus. They had no persecution, but there was One in the midst of them whom the people of Nazareth tried to throw over the brow of the hill. (See Luke 4:16–30.)
Let us see that whatever happens there is no harsh judgment in us, no bitterness. We have been quickened, brought into, changed by a new authority, incorruptible in the corruptible. We must see that we have divine life where death was, love where hatred was, the power of God reigning in the human, the Lord shining the light of His countenance on us right in the midst of death, and life breaking forth like rivers in the desert.
The days will come when your ministry and your own life will be tested on all lines. If you can get beyond your nature, beyond your natural line of thought, and beyond yourself into a plane of almighty provision for you in the flesh, quickened by the Spirit, you will survive. It will be as the Word of God says, "Having done all…stand" (Eph. 6:13).
Thought for today: When the trial is on, when everything comes to a point where it seems it is the last strand in the rope, then the Lord will very mightily bring you into a land of plenty.
Excerpted from Smith Wigglesworth Devotional by Smith Wigglesworth, © 1999 by Whitaker House. Published by Whitaker House, New Kensington, PA. Used with permission. All rights reserved. www.whitakerhouse.com.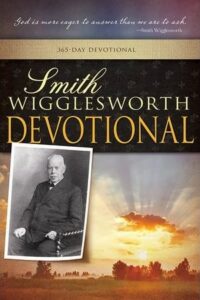 Smith Wigglesworth Devotional: 365 Day Devotional
By Whitaker House
Smith Wigglesworth was a man who took God at his word, and God used his faith as a model for others. Explore these daily truths from Scripture and the writings of the Apostle of Faith, and you'll quench your spiritual thirst, conquer defeating fears, be an effective soul winner, and see impossibilities turn into realities. 558 pages.
More Daily Devotions for May 14
Streams in the Desert by Mrs. Charles E. Cowman
Morning & Evening by Charles Spurgeon