Wigglesworth Devotional for May 13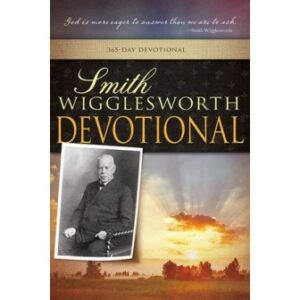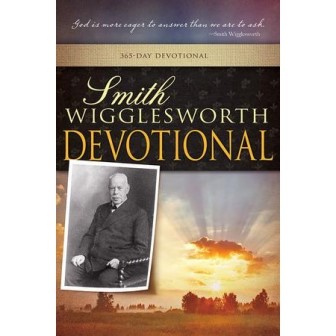 May 13
Your Part in the Body
The Gentiles should be fellow heirs, of the same body, and partakers of His promise in Christ through the gospel.
—Ephesians 3:6
Scripture reading: 1 Corinthians 12:12-27
I want you to see your place in the body of Christ. There is no greater language than this about the Lord, that all fullness dwells in Him. (See Colossians 1:19.) Christ is to be manifested fully in humanity.
Do not be afraid of claiming your right. It is not a measure that you have to reach. Remember, John saw Him, and he said that he had a measure that could not be measured. Christ is coming to us in a measureless measure. Human calculation cannot fathom it.
The church is rising in all her vision and destroying the powers of darkness, ruling among the powers of wickedness, and transforming darkness to light by the power of the new creation in us. The church is doing all this so that we might know the power that is working in us by the resurrection of the life of Christ.
So we are enriched with all enrichment; we are endued with all beatitudes; we are covered with all graces; and now we are coming into all the mysteries so that the gifts of the Spirit may be manifested in us.
The revelation of Paul, which never from the foundation of the world had been revealed, is that the Son of God, the very embodiment of the nature of the Most High, the very incarnation of His presence and power, could fill a human vessel to its utmost capacity, until His very nature will sweep through by the power of God.
You cannot enter into this life without being enlarged, abounding, and superabundant. Everything in God is enlargement. God never wants a child of His in the world to be measured. All the riches of God are infinite and boundless. There is no such thing as measuring them. If ever you measure God, you will be thin and little and dwarfed. You cannot measure. You have an exhaustless place.
God's Son is in you with all the power of development, until you are so enriched by this divine grace that you live in the world knowing that God is transforming you from grace to grace, from victory to victory.
The Spirit in you has no other foundation than from glory unto glory. Paul was so enlarged in the Spirit in this third chapter of Ephesians that his language failed to express the glory of Christ Jesus. And then, when he failed to go on in his language, he bowed his knees unto the Father. Oh, this is supreme! This is beyond all that could be! When language failed, when prophecy had no more room, it seems that he came to a place where he got down on his knees. Then we hear by the power of the Spirit language beyond all Paul could ever say: "For this reason I bow my knees to the Father of our Lord Jesus Christ, from whom the whole family in heaven and earth is named" (Eph. 3:14–15).
Paul realized that he was joining earth and heaven together. They are one, thank God! There is nothing between us and heaven. Gravity may hold us, but all in heaven and in earth are joined under one blood, with no division or separation. "To be absent from the body [is] to be present with the Lord" (2 Cor. 5:8).
Thought for today: You might measure your land, you might measure your harvest, but you cannot measure the purposes of the Spirit life: they are boundless; they are infinite.
Excerpted from Smith Wigglesworth Devotional by Smith Wigglesworth, © 1999 by Whitaker House. Published by Whitaker House, New Kensington, PA. Used with permission. All rights reserved. www.whitakerhouse.com.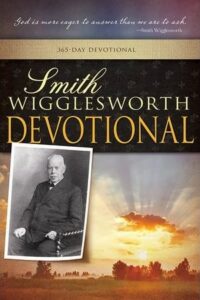 Smith Wigglesworth Devotional: 365 Day Devotional
By Whitaker House
Smith Wigglesworth was a man who took God at his word, and God used his faith as a model for others. Explore these daily truths from Scripture and the writings of the Apostle of Faith, and you'll quench your spiritual thirst, conquer defeating fears, be an effective soul winner, and see impossibilities turn into realities. 558 pages.
More Daily Devotions for May 13
Streams in the Desert by Mrs. Charles E. Cowman
Morning & Evening by Charles Spurgeon