Wigglesworth Devotional for May 1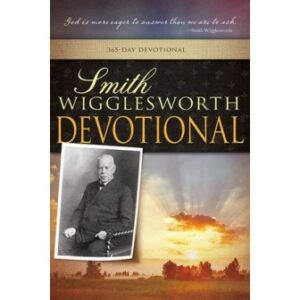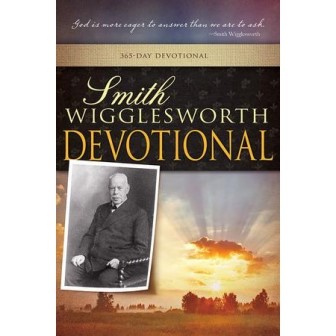 May 1
A Spirit of Meekness
Blessed are the meek, for they shall inherit the earth.
—Matthew 5:5
Scripture reading: Isaiah 11:1-9
God wants us to rejoice today. He has brought us into this blessed place so that we may mourn and then rejoice. Let us look at the next verse in Matthew 5: "Blessed are the meek, for they shall inherit the earth."
You say, "Don't talk to me about being meek; I will never be able to be like that." Take the case of Moses. He surely was not meek when he killed the Egyptian. But when God got Moses into His hand in the land of Midian, He molded him so that he became the meekest man in all the earth. I do not care what your temper is like. If you get only a little touch of heaven, God can mold you so that you can become meek.
I used to have such a bad temper that it made me tremble all over. It would make me furious with its evil power. I saw that this temper had to be destroyed; it could not simply be patched up. One day the power of God fell upon me. I came to the meeting and fell down before the Lord. The people began asking, "What sin has Wigglesworth been committing?" This went on for two weeks. Every time I came to the altar, God used to sweep through me with such a manifestation of my helplessness that I would go down before God and weep right through. Then the preacher or the leader was broken up and came beside me. God started a revival that way. God had broken me up, and revival began through His revival in me. Oh, it was lovely!
Only God can make people right. Only melted gold is minted. Only moistened clay accepts the mold. Only softened wax receives the seal. Only broken, contrite hearts receive the mark as the Potter turns us on His wheel. Oh, Lord, give us that blessed state where we are perfectly and wholly made meek.
Thought for today: Perfect love will never want the preeminence in everything; it will never want to take the place of another; it will always be willing to take the back seat.
Excerpted from Smith Wigglesworth Devotional by Smith Wigglesworth, © 1999 by Whitaker House. Published by Whitaker House, New Kensington, PA. Used with permission. All rights reserved. www.whitakerhouse.com.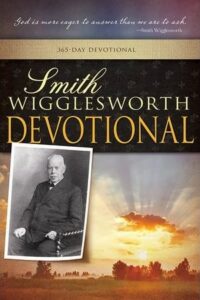 Smith Wigglesworth Devotional: 365 Day Devotional
By Whitaker House
Smith Wigglesworth was a man who took God at his word, and God used his faith as a model for others. Explore these daily truths from Scripture and the writings of the Apostle of Faith, and you'll quench your spiritual thirst, conquer defeating fears, be an effective soul winner, and see impossibilities turn into realities. 558 pages.
More Daily Devotions for May 1
Streams in the Desert by Mrs. Charles E. Cowman
Morning & Evening by Charles Spurgeon