Wigglesworth Devotional for March 8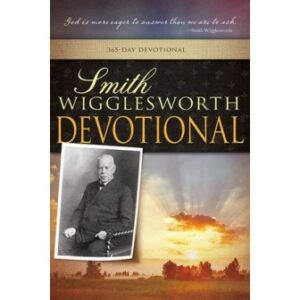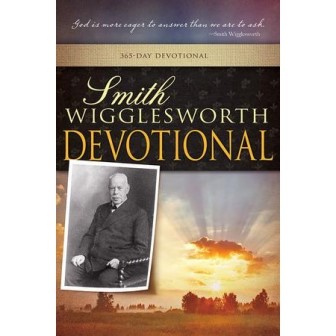 March 8
How to Bring Conviction of Sin
When He [the Holy Spirit] has come, He will convict the world of sin, and of righteousness, and of judgment.
—John 16:8
Scripture reading: Ephesians 5:8-21
Do you believe that you can be so filled with the Spirit that a person who is not living right can be judged and convicted by your presence? As we go on in the life of the Spirit, it will be said of us that a vile person is convicted in our presence. Jesus lived in this realm and moved in it, and His life was a constant reproof to the wickedness around Him. "But He was the Son of God," you say. God, through Him, has brought us into the place of sonship, and I believe that if the Holy Spirit has a chance at us, He can make something of us and bring us to the same place.
I don't want to boast. If I glory in anything, it is only in the Lord (1 Cor. 1:31), who has been so gracious to me. But I remember a wonderful time of conviction. I stepped out of a railway coach to wash my hands. I had a season of prayer, and the Lord just filled me to overflowing with His love. I was going to a convention in Ireland, and I could not get there fast enough. As I returned to my seat, I believe that the Spirit of the Lord was so heavy upon me that my face must have shone. (When the Spirit transforms a man's very countenance, he cannot tell this on his own.) There were two ministers sitting together, and as I got into the coach again, one of them cried out, "You convict me of sin." Within three minutes everyone in the coach was crying to God for salvation. This has happened many times in my life. It is the ministry of the Spirit that Paul spoke of. This filling of the Spirit will make your life effective, so that even the people in the stores where you shop will want to leave your presence because they are brought under conviction.
We must move away from everything that pertains to the letter. All that we do must be done under the anointing of the Spirit. Our problem has been that we have been living in the letter. Believe what the Holy Spirit said through Paul — that this entire "ministry of condemnation" (2 Cor. 3:9) that has hindered your liberty in Christ is done away with. The law has been done away with. As far as you are concerned, that old order of things is forever done away with, and the Spirit of God has brought in a new life of purity and love. In the life in the Spirit, the old allurements have lost their power. The Devil will meet you at every turn, but the Spirit of God will always "lift up a standard against him" (Isa. 59:19).
If God had His way, we would be like torches, purifying the very atmosphere wherever we go, moving back the forces of wickedness.
What do I mean when I say that the law has been done away with? Do I mean that you will be disloyal? No, you will be more than loyal. Will you grumble when you are treated badly? No, you will turn the other cheek (Matt. 5:39). You will always respond this way when God lives in you. Leave yourself in God's hands. Enter into His rest. "For he who has entered His rest has himself also ceased from his works as God did from His" (Heb. 4:10). Oh, this is a lovely rest! The whole life is a Sabbath. This is the only life that can glorify God. It is a life of joy, and every day is a day of heaven on earth.
Thought for today: The Holy Spirit takes it for granted that you are finished with all the things of the old life when you become a new creation in Christ.
Excerpted from Smith Wigglesworth Devotional by Smith Wigglesworth, © 1999 by Whitaker House. Published by Whitaker House, New Kensington, PA. Used with permission. All rights reserved. www.whitakerhouse.com.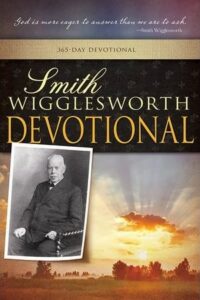 Smith Wigglesworth Devotional: 365 Day Devotional
By Whitaker House
Smith Wigglesworth was a man who took God at his word, and God used his faith as a model for others. Explore these daily truths from Scripture and the writings of the Apostle of Faith, and you'll quench your spiritual thirst, conquer defeating fears, be an effective soul winner, and see impossibilities turn into realities. 558 pages.
More Daily Devotions for March 8
Streams in the Desert by Mrs. Charles E. Cowman
Morning & Evening by Charles Spurgeon