Wigglesworth Devotional for March 31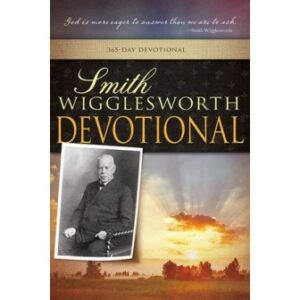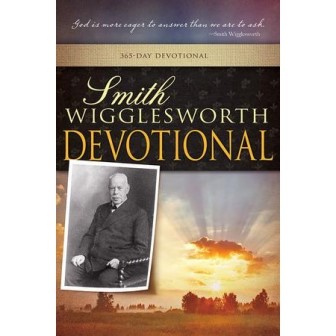 March 31
Be Satisfied
If anyone thirsts, let him come to Me and drink.
—John 7:37
Scripture reading: John 7:37-8:12
Most of us have seen water baptism in action so often that we know what it means. But I want you to see that God's very great desire is for you to be covered with the baptism of the Holy Spirit. He wants you to be so immersed with the light and revelation of the Holy Spirit, the third person of the Trinity, that your whole body will be not only filled but also covered over until you walk in the presence of the power of God.
Jesus saw all the people at the Feast of Tabernacles, and He not only had a great ability to scrutinize, to unfold the inward thoughts and intents of the heart, but He also saw things at a glance; He took in a situation in just a moment's time.
We must not forget that He was filled with the Holy Spirit. He was lovely because He was full of the divine inflow of the life of God. Look at how He dealt with this situation. He saw the people who had been at Jerusalem at the feast, and they were coming back dissatisfied. My Lord could never be satisfied when anybody was dissatisfied.
Nowhere in Scripture is it recorded that you should be famished, naked, full of discord, full of evil, full of disorder, full of sensuality, or full of carnality. That was what was taking place at the feast, and they came away hungrier than they were before. Jesus saw them like that, and He said, "'Ho! Everyone who thirsts, come to the waters' (Isa. 55:1). Come to Me, you who are thirsty, and I will give you drink."
Oh, the Master could give! The Master had it to give. Beloved, He is here to give, and I am sure He will give.
Yes, the heavy hand of God is full of mercy. The two-edged sword is full of dividing. (See Hebrews 4:12.) His quickening Spirit puts to death everything that needs to die so that He might transform you by the resurrection of His life.
Thought for today: The death of Christ brings forth the life of Christ.
Excerpted from Smith Wigglesworth Devotional by Smith Wigglesworth, © 1999 by Whitaker House. Published by Whitaker House, New Kensington, PA. Used with permission. All rights reserved. www.whitakerhouse.com.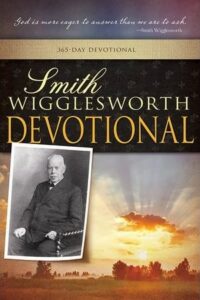 Smith Wigglesworth Devotional: 365 Day Devotional
By Whitaker House
Smith Wigglesworth was a man who took God at his word, and God used his faith as a model for others. Explore these daily truths from Scripture and the writings of the Apostle of Faith, and you'll quench your spiritual thirst, conquer defeating fears, be an effective soul winner, and see impossibilities turn into realities. 558 pages.
More Daily Devotions for March 31
Streams in the Desert by Mrs. Charles E. Cowman
Morning & Evening by Charles Spurgeon