Wigglesworth Devotional for March 30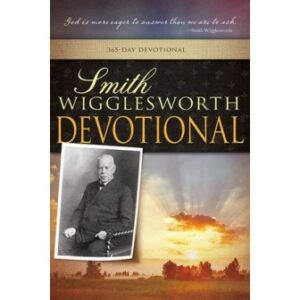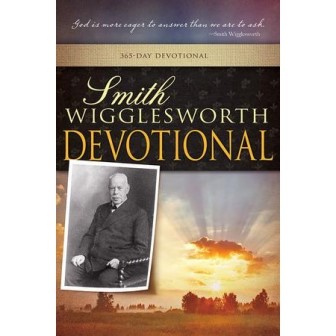 March 30
Life-Giving Faith
When He had come into the house, the blind men came to Him. And Jesus said to them, "Do you believe that I am able to do this?" They said to Him, "Yes, Lord." Then He touched their eyes, saying, "According to your faith let it be to you."
—Matthew 9:28-29
Scripture reading: Romans 4:8-5:2
What it means for people to have faith! What it will mean when we all have faith! We know that as soon as faith is in perfect operation, we will be in the place where God is manifested right before our eyes. The pure in heart will see God (Matt. 5:8), and all the steps of purity are a divine appointment of more faith. The more purity, the more faith.
When Lazarus died and Jesus knew that Mary, Martha, and everyone around them had lost confidence and faith, He turned to the Father in prayer and said, "Father…I know that You always hear Me" (John 11:41–42). Jesus commanded Lazarus to come out of the tomb; death had to give him up, and everything had to come to pass as He said.
Fellowship, purity, unity — these things reflect a living cooperation in which we are being changed from faith to faith. May the Lord grant to you this thought today: How may I more and more abandon myself from any earthly, human fellowship, until I am absolutely so bound to God that God has the right-of-way to the throne of my heart, until the center of my emotions is blessedly purified, until there is no room for anything except the Son of God, who is the Author and Finisher of faith (Heb. 12:2)? Then Christ will be manifested in your flesh, destroying everything that is outside of Him.
Thought for today: Jesus' blood and His mighty name are an antidote to all the subtle seeds of unbelief that Satan will try to sow in your mind.
Excerpted from Smith Wigglesworth Devotional by Smith Wigglesworth, © 1999 by Whitaker House. Published by Whitaker House, New Kensington, PA. Used with permission. All rights reserved. www.whitakerhouse.com.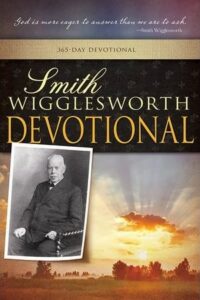 Smith Wigglesworth Devotional: 365 Day Devotional
By Whitaker House
Smith Wigglesworth was a man who took God at his word, and God used his faith as a model for others. Explore these daily truths from Scripture and the writings of the Apostle of Faith, and you'll quench your spiritual thirst, conquer defeating fears, be an effective soul winner, and see impossibilities turn into realities. 558 pages.
More Daily Devotions for March 30
Streams in the Desert by Mrs. Charles E. Cowman
Morning & Evening by Charles Spurgeon