Wigglesworth Devotional for March 3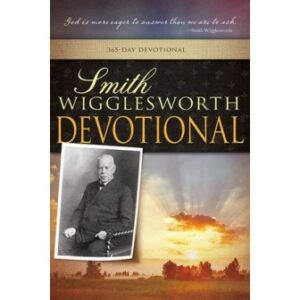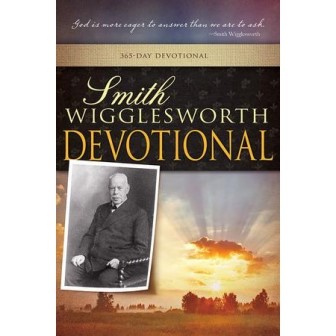 March 3
Lesson from a Fish
Nevertheless, lest we offend them, go to the sea, cast in a hook, and take the fish that comes up first. And when you have opened its mouth, you will find a piece of money; take that and give it to them for Me and you.
—Matthew 17:27
Scripture reading: Matthew 17:24-27; Mark 11:22-24
Peter had been in the fishing business all his life, but he had never before caught a fish with silver in its mouth. However, the Master does not want us to reason things out, for carnal reasoning will always land us in a bog of unbelief. He wants us simply to obey. "This is a hard job," Peter must have said as he put the bait on his hook, "but since You told me to do it, I'll try." And he cast his line into the sea. There were millions of fish in the sea, but every fish had to stand aside and leave that bait alone and let the fish with the piece of money in its mouth come up and take the bait.
Do you not see that the words of the Master are the instruction of faith? It is impossible for anything that Jesus says to miss. All His words are spirit and life (John 6:63). If you will only have faith in Him, you will find that every word that God gives is life. You cannot be in close contact with Him and receive His Word in simple faith without feeling the effect of it in your body, as well as in your spirit and soul.
A woman came to me in Cardiff, Wales, who was filled with ulcers. She had fallen in the streets twice because of this trouble. When she came to the meeting, it seemed as if the evil power within her purposed to kill her right there. She fell, and the power of the Devil was attacking her severely. Not only was she helpless, but it seemed as if she had died. I cried, "O God, help this woman." Then I rebuked the evil power in the name of Jesus, and instantly the Lord healed her. She rose up and made a great to-do. She felt the power of God in her body and wanted to testify continually. After three days she went to another place and began to testify about the Lord's power to heal. She came to me and said, "I want to tell everyone about the Lord's healing power. Don't you have any tracts on this subject?" I handed her my Bible and said, "Matthew, Mark, Luke, and John — they are the best tracts on healing. They are full of incidents of the healing power of Jesus. They will never fail to accomplish the work of God if people will only read and believe them."
That is where men are lacking. All lack of faith is due to not feeding on God's Word. You need it every day. How can you enter into a life of faith? Feed on the living Christ of whom this Word is full. As you are taken up with the glorious fact and the wondrous presence of the living Christ, the faith of God will spring up within you. "Faith comes by hearing, and hearing by the word of God" (Rom. 10:17).
"He who believes in Me" (John 14:12) — the essence of divine life is in us by faith. To the one who believes, it will come to pass. We become supernatural by the power of God. If you believe, the power of the Enemy cannot stand, for God's Word is against him. Jesus gives us His Word to make faith effective. If you can believe in your heart, you begin to speak whatever you desire, and whatever you dare to say is done. You will have whatever you say after you believe in your heart. (See Mark 11:23–24.)
Thought for today: Dare to believe, and then dare to speak, for you will have whatever you say if you do not doubt.
Excerpted from Smith Wigglesworth Devotional by Smith Wigglesworth, © 1999 by Whitaker House. Published by Whitaker House, New Kensington, PA. Used with permission. All rights reserved. www.whitakerhouse.com.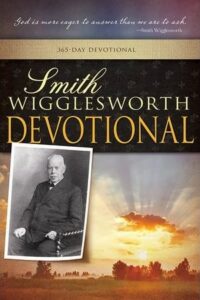 Smith Wigglesworth Devotional: 365 Day Devotional
By Whitaker House
Smith Wigglesworth was a man who took God at his word, and God used his faith as a model for others. Explore these daily truths from Scripture and the writings of the Apostle of Faith, and you'll quench your spiritual thirst, conquer defeating fears, be an effective soul winner, and see impossibilities turn into realities. 558 pages.
More Daily Devotions for March 3
Streams in the Desert by Mrs. Charles E. Cowman
Morning & Evening by Charles Spurgeon