Wigglesworth Devotional for March 29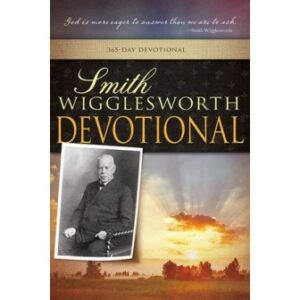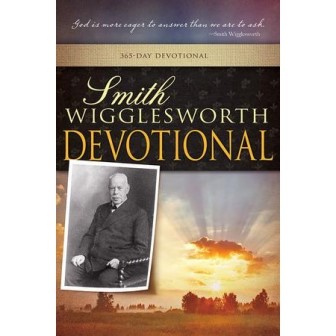 March 29
A Double Cure
You shall receive power when the Holy Spirit has come upon you.
—Acts 1:8
Scripture reading: Romans 5:19-6:18
My friend, you need a double cure. You first need saving and cleansing and then the baptism of the Holy Spirit, until the old man never rises anymore, until you are absolutely dead to sin and alive to God by His Spirit and know that old things have passed away. When the Holy Spirit gets possession of a person, he is a new being entirely — he becomes saturated with divine power. We become a habitation of Him who is all light, all revelation, all power, and all love. Yes, God the Holy Spirit is manifested within us in such a way that it is glorious.
A certain rich man in London had a flourishing business. He used to count his many assets, but he was still troubled inside; he didn't know what to do. Walking around his large building, he came upon a boy who was the doorkeeper; he found the boy whistling. Looking at him, he sized up the whole situation completely and went back to his office again and puzzled over the matter. Although he continued with his business, he could find no peace. His bank could not help him; his money, his success, could not help him. He had an aching void. He was helpless within. My friend, having the world without having God is like being "whitewashed tombs" (Matt. 23:27).
When he could get no rest, he exclaimed, "I will go and see what the boy is doing." Again he went and found him whistling. "I want you to come into my office," he said. When they entered the office, the man said, "Tell me, what makes you so happy and cheerful?" "Oh," replied the boy, "I used to be so miserable until I went to a little mission and heard about Jesus. Then I was saved and filled with the Holy Spirit. I am always whistling inside; if I am not whistling, I am singing. I am just full!"
This rich man obtained the address of the mission from the boy, went to the services, and sat near the door. But the power of God moved so strongly that when the altar call was given, he responded. God saved him and, a few days afterward, filled him with the Holy Spirit. The man found himself at his desk, shouting, "Oh, hallelujah!"
The blessed Son of God wants to fill us with such glory until our whole body is aflame with the power of the Holy Spirit. I see there is "much more" (Rom. 5:9). Glory to God! My daughter asked some African boys to tell her the difference between being saved and being filled with the Holy Spirit. "Ah," they said, "when we were saved, it was very good; but when we received the Holy Spirit, it was more so." Many of you have never received the "more so."
After the Holy Spirit comes upon you, you will have power. God will mightily move within your life; the power of the Holy Spirit will overshadow you, inwardly moving you until you know there is a divine plan different from anything that you have had in your life before.
Has He come? He is going to come to you. I am expecting that God will so manifest His presence and power that He will show you the necessity of receiving the Holy Spirit. Also, God will heal those who need healing. Everything is to be had now: salvation, sanctification, the fullness of the Holy Spirit, and healing. God is working mightily by the power of His Spirit, bringing to us a fullness of His perfect redemption until every soul may know that God has all power.
Thought for today: God is the essence of joy to us in a time when all seems barren, when it seems that nothing can help us but the light from heaven that is far brighter than the sun. When that touches you and changes you, you realize nothing is worthwhile but that.
Excerpted from Smith Wigglesworth Devotional by Smith Wigglesworth, © 1999 by Whitaker House. Published by Whitaker House, New Kensington, PA. Used with permission. All rights reserved. www.whitakerhouse.com.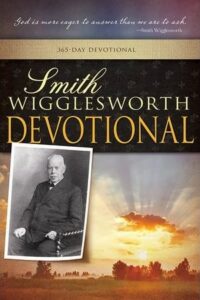 Smith Wigglesworth Devotional: 365 Day Devotional
By Whitaker House
Smith Wigglesworth was a man who took God at his word, and God used his faith as a model for others. Explore these daily truths from Scripture and the writings of the Apostle of Faith, and you'll quench your spiritual thirst, conquer defeating fears, be an effective soul winner, and see impossibilities turn into realities. 558 pages.
More Daily Devotions for March 29
Streams in the Desert by Mrs. Charles E. Cowman
Morning & Evening by Charles Spurgeon