Wigglesworth Devotional for March 26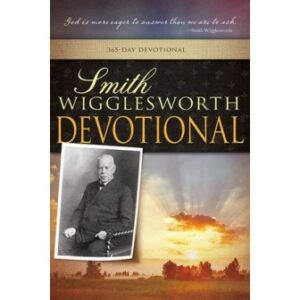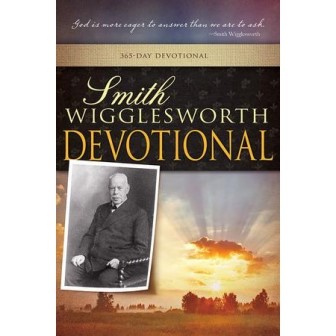 March 26
Spiritual Giants
Why look so intently at us, as though by our own power or godliness we had made this man walk?
—Acts 3:12
Scripture reading: Acts 3:2-26
We must always clearly see that the baptism in the Spirit must make us ministering spirits. Peter and John had been baptized only a short time when they met the lame man at the temple. Did they know what they had? No. I challenge you to try to know what you have. No one knows what he has in the baptism in the Holy Spirit. You have no conception of it. You cannot measure it by any human standards. It is greater than any man can imagine; consequently, those two disciples had no idea what they had.
For the first time after they had been baptized in the Holy Spirit, they came down to the Gate Beautiful. There they saw the man sitting who had been lame for over forty years. What was the first thing that happened after they saw him? Ministry. What was the second? Operation. What was the third? Manifestation, of course. It could not be otherwise. You will always find that this order in the Scriptures will be carried out in everybody.
I clearly see that we ought to have spiritual giants in the earth, mighty in understanding, amazing in activity, always having a wonderful testimony because of their faith-filled works. I find instead that there are many people who perhaps have better discernment than the average believer, better knowledge of the Word than the average believer, but they have failed to put their discernment and knowledge into practice, so the gifts lie dormant. I am here to help you to begin doing mighty acts in the power of God through the gifts of the Spirit. You will find that what I am speaking about is from personal knowledge derived from wonderful experiences in many lands. The man who is filled with the Holy Spirit is always acting. The first verse of the Acts of the Apostles says, "Jesus began both to do and teach." Jesus had to begin to do, and so must we.
Thought for today: I would rather have the Spirit of God on me for five minutes than receive a million dollars.
Excerpted from Smith Wigglesworth Devotional by Smith Wigglesworth, © 1999 by Whitaker House. Published by Whitaker House, New Kensington, PA. Used with permission. All rights reserved. www.whitakerhouse.com.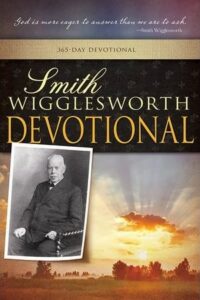 Smith Wigglesworth Devotional: 365 Day Devotional
By Whitaker House
Smith Wigglesworth was a man who took God at his word, and God used his faith as a model for others. Explore these daily truths from Scripture and the writings of the Apostle of Faith, and you'll quench your spiritual thirst, conquer defeating fears, be an effective soul winner, and see impossibilities turn into realities. 558 pages.
More Daily Devotions for March 26
Streams in the Desert by Mrs. Charles E. Cowman
Morning & Evening by Charles Spurgeon