Wigglesworth Devotional for March 25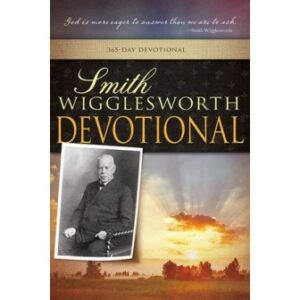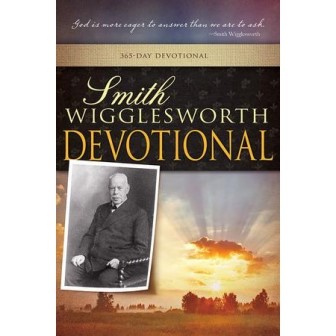 March 25
The Sweet Touch of Heaven
[Come]
to Him as to a living stone, rejected indeed by men, but chosen by God and precious.

—1 Peter 2:4
Scripture reading: 1 Peter 2:1-16
I know many of you think before you speak. Here is a great word: "For your obedience has become known to all. Therefore I am glad on your behalf; but I want you to be wise in what is good, and simple concerning evil" (Rom. 16:19). Innocent. No inward corruption or defilement, that is, not full of distrust, but a holy, divine likeness of Jesus that dares believe that the almighty God will surely watch over all. Hallelujah! "No evil shall befall you, nor shall any plague come near your dwelling; for He shall give His angels charge over you, to keep you in all your ways" (Ps. 91:10–11). The child of God who is rocked in the bosom of the Father has the sweetest touch of heaven, and the honey of the Word is always in his life.
If the saints only knew how precious they are in the sight of God (Isa. 43:4), they would scarcely be able to sleep for thinking of His watchful, loving care. Oh, He is a precious Jesus! He is a lovely Savior! He is divine in all His attitudes toward us, and He makes our hearts burn. There is nothing like it. "Oh," said the two men who had traveled to Emmaus with Jesus, "didn't our hearts burn within us as He walked with us and talked with us?" (See Luke 24:32.) Oh, beloved, it must be so today.
Always keep in mind that the Holy Spirit must bring manifestation. We must understand that the Holy Spirit is breath, the Holy Spirit is a person, and it is the most marvelous thing to know that this Holy Spirit power can be in every part of our bodies. You can feel it from the crown of your head to the soles of your feet. Oh, it is lovely to be burning all over with the Holy Spirit! And when that takes place, the tongue must give forth the glory and the praise.
You must be in the place of magnifying the Lord. The Holy Spirit is the great Magnifier of Jesus, the great Illuminator of Jesus. After the Holy Spirit comes in, it is impossible to keep your tongue still. Why, you would burst if you didn't give Him utterance! What about a silent baptized soul? Such a person is not to be found in the Scriptures. You will find that when you speak to God in the new tongue He gives you, you enter into a close communion with Him never experienced before. Talk about preaching! I would like to know how it will be possible for all the people filled with the Holy Spirit to stop preaching. Even the sons and daughters must prophesy (Joel 2:28). After the Holy Spirit comes in, a man is in a new order in God. You will find it so real that you will want to sing, talk, laugh, and shout. We are in a strange place when the Holy Spirit comes in. If the incoming of the Spirit is lovely, what must be the outflow? The incoming is only to be an outflow.
I am very interested in scenery. When I was in Switzerland, I wasn't satisfied until I went to the top of the mountain, though I like the valleys also. On the summit of the mountain, the sun beats on the snow and sends the water trickling down the mountain right through to the meadows. Go there and see if you can stop the water. It is the same way in the spiritual realm. God begins with the divine flow of His eternal power, which is the Holy Spirit, and you cannot stop it.
Thought for today: Faith is the open door through which the Lord comes in.
Excerpted from Smith Wigglesworth Devotional by Smith Wigglesworth, © 1999 by Whitaker House. Published by Whitaker House, New Kensington, PA. Used with permission. All rights reserved. www.whitakerhouse.com.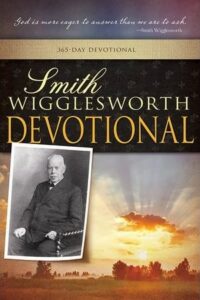 Smith Wigglesworth Devotional: 365 Day Devotional
By Whitaker House
Smith Wigglesworth was a man who took God at his word, and God used his faith as a model for others. Explore these daily truths from Scripture and the writings of the Apostle of Faith, and you'll quench your spiritual thirst, conquer defeating fears, be an effective soul winner, and see impossibilities turn into realities. 558 pages.
More Daily Devotions for March 25
Streams in the Desert by Mrs. Charles E. Cowman
Morning & Evening by Charles Spurgeon