Wigglesworth Devotional for March 23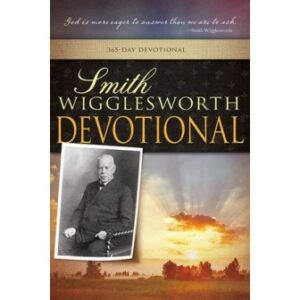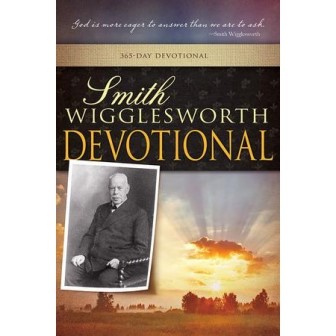 March 23
Why Did Ananias and Sapphira Die?
You have not lied to men but to God.
—Acts 5:4
Scripture reading: Acts 5:1-16
Ananias and Sapphira were in the wonderful revival that God gave to the early church, yet they missed it. They thought that possibly the thing might fail. They wanted to have a reserve for themselves in case it turned out to be a failure.
Many people are like them today. Many make vows to God in times of great crisis in their lives but fail to keep their vows, and in the end they become spiritually bankrupt. Blessed is the man "who swears to his own hurt and does not change" (Ps. 15:4), who keeps the vow he has made to God, who is willing to lay his all at God's feet. The man who does this never becomes a lean soul. God has promised to "strengthen [his] bones" (Isa. 58:11). There is no dry place for such a man. He is always "fresh and flourishing" (Ps. 92:14), and he becomes stronger and stronger. It pays to trust God with all and to hold back nothing.
I wish I could make you see how great a God we have. Ananias and Sapphira were really doubting God and were questioning whether this work that He had begun would go on. They wanted to receive some glory for selling their property, but because of their lack of faith, they kept part of the proceeds in reserve in case the work of God were to fail.
Many are doubting whether this Pentecostal revival will go on. Do you think this Pentecostal work will stop? Never. For fifteen years I have been in constant revival, and I am sure that it will never stop. When George Stephenson built his first locomotive engine, he took his sister Mary to see it. She looked at it and said to her brother, "George, it'll never go." He said to her, "Get in, Mary." She said again, "It'll never go." He said to her, "We'll see; you get in." Mary at last got in. The whistle blew, there was a puff and a rattle, and the engine started off. Then Mary cried out, "George, it'll never stop! It'll never stop!"
People are looking at this Pentecostal revival, and they are very critical. They are saying, "It'll never go." However, when they are induced to come into the work, they one and all say, "It'll never stop." This revival of God is sweeping on and on, and there is no stopping the current of life, of love, of inspiration, and of power.
God has brought unlimited resources for everyone. Do not doubt. Hear with the ear of faith. God is in the midst. See that it is God who has set forth what you see and hear today (Acts 2:33).
I want you to see that in the early church, controlled by the power of the Holy Spirit, it was not possible for a lie to exist. The moment it came into the church, there was instant death. And as the power of the Holy Spirit increases in these days of the latter rain (see James 5:7), it will be impossible for any man to remain in our midst with a lying spirit. God will purify the church. The Word of God will be in such power in healing and other spiritual manifestations, that great fear will be upon all those who see these things.
To the natural mind, it seems a small thing for Ananias and Sapphira to have wanted to have a little to fall back on, but I want to tell you that you can please God and get things from God only through a living faith that gives Him all. God never fails. God never can fail.
Thought for today: The power of God is just the same today as it was in the past. People need to be taken back to the old paths, to the old-time faith, to believing God's Word and every "Thus says the Lord" in it.
Excerpted from Smith Wigglesworth Devotional by Smith Wigglesworth, © 1999 by Whitaker House. Published by Whitaker House, New Kensington, PA. Used with permission. All rights reserved. www.whitakerhouse.com.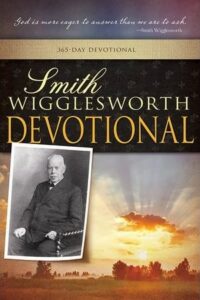 Smith Wigglesworth Devotional: 365 Day Devotional
By Whitaker House
Smith Wigglesworth was a man who took God at his word, and God used his faith as a model for others. Explore these daily truths from Scripture and the writings of the Apostle of Faith, and you'll quench your spiritual thirst, conquer defeating fears, be an effective soul winner, and see impossibilities turn into realities. 558 pages.
More Daily Devotions for March 23
Streams in the Desert by Mrs. Charles E. Cowman
Morning & Evening by Charles Spurgeon